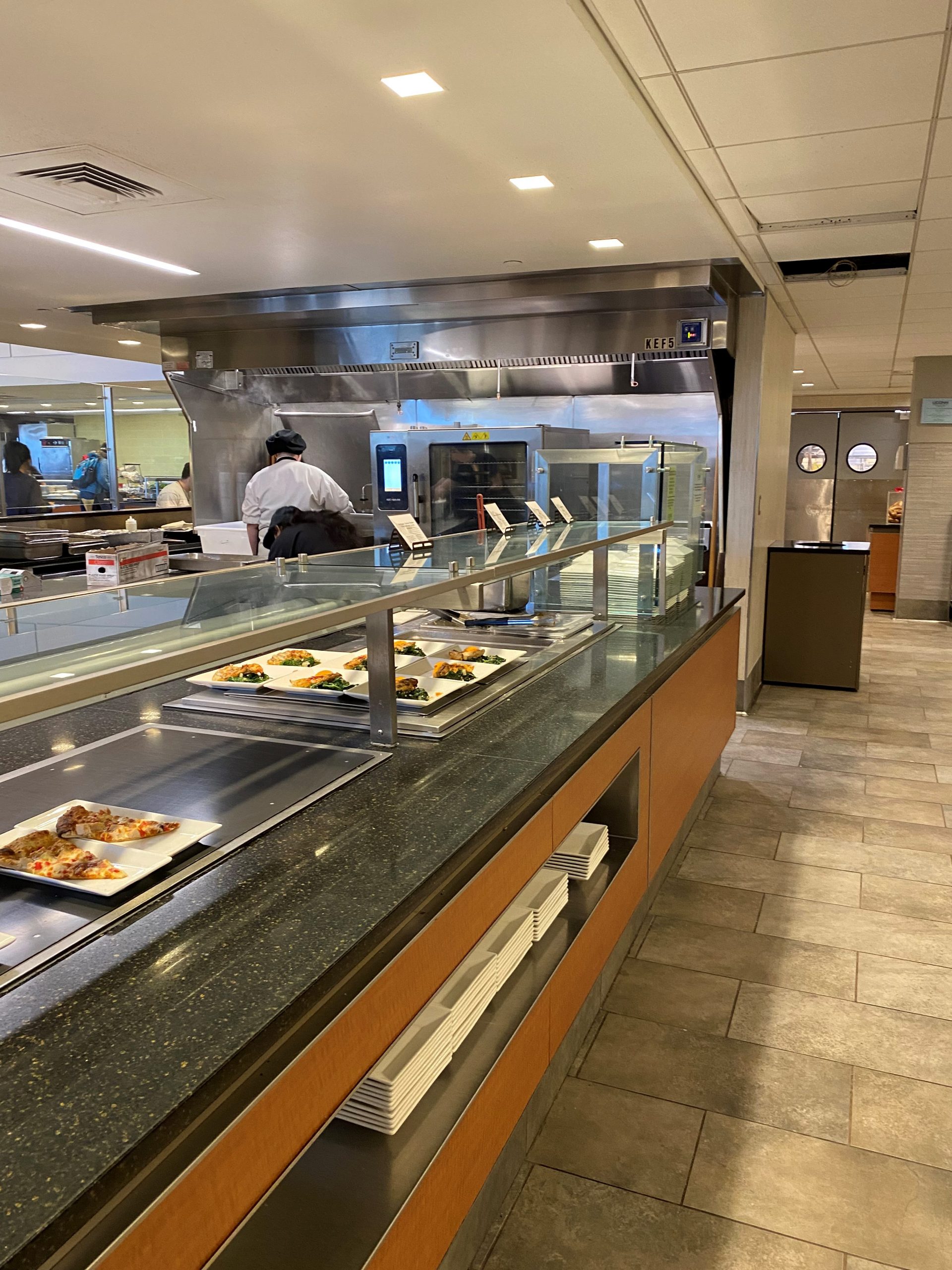 Sports Editor Oscar Frost discusses the benefits and drawbacks of meal plan food at the University of Connecticut
Coming to the US, I thought that the food would be similar to the meal plan here at UoB – I was wrong. At the University of Connecticut, where I am on my year abroad, the meal plan means that all food is catered for. It is essentially an all-you-can-eat buffet, for as long as the dining halls are open. This was definitely a shock to the system after the freedom of cooking for myself all of last year in Selly Oak.
On the whole, the food itself is reasonably good. The selection is varied, and the fact that there are numerous dining halls within walking distance means that there is always something to eat. There are numerous dishes that I have never tried before that have given me ideas for what to cook when I return to a self-catered house next year. One of these is 'General Tso's Chicken,' where fried chicken is coated with a sauce made from soy sauce, hoisin, sesame and other herbs. While not being the healthiest choice, it is a fan favourite that is sure to create a queue out of the door whenever it is available. 
It is very easy, however, to slip into an unhealthy diet when there is so much food on offer. The fact that ice cream and pizza are available at every meal other than breakfast, means that unadventurous eating habits are not challenged at all. That being said, there is also fruit always on offer, and there are always veggies on offer with the main courses. It is a strange mix where healthier options are always there, but they are often left untouched when they are put next to the deep fried options. 
Something that shocked me coming to the US was that the meal times are different to the UK. In particular, the dinner service ends at 7:30 P.M., which means an early dinner is completely normalised. This can make eating times awkward, especially when sports team practice goes on later than the dining halls are open. There are a couple of dining halls that are open until 10:30 P.M. for 'late night', but there the selection is limited to a few basic options. These late night hours are not available on Fridays and Saturdays, meaning a takeaway is sometimes the only option if you miss the dinner slot. Spending money on a takeaway when all meals are included can seem wasteful, but it definitely feels like a well-deserved treat after a week's work.
As well as the dinner times being different, the breakfast times are reasonably early, with most dining halls opening at 7AM. UConn students generally get up earlier than UoB students, probably because of the lack of Circo Mondays in their system, but this does drive the meal times earlier for those early risers. 
Overall, the meal plans at the University of Connecticut are varied and convenient, with a wide variety of food available at multiple dining halls on campus. The standard of the food is reasonably high for such bulk-prepared meals, and it is rare that there is not a tasty dish to tuck into. It may have its drawbacks, but I will certainly miss aspects of it when I am back to fending for myself, especially the washing up.
---
Hungry for more? Check out these other articles from Food&Drink!
My experience with Hello Fresh Meal Kits