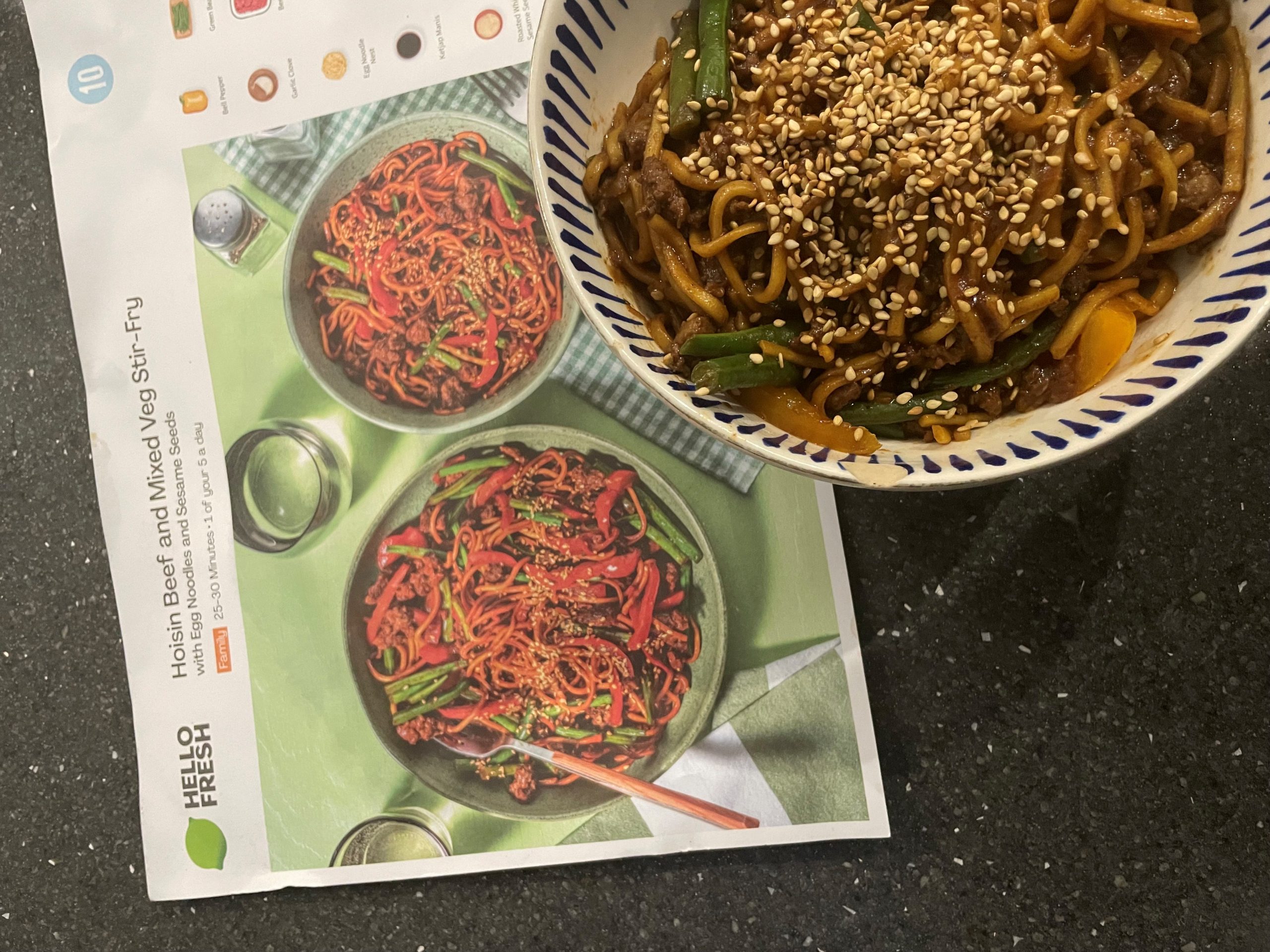 Food & Drink editor Ashley Kabue reviews the Hello Fresh meal-kit service, and praises its hassle-free and quick cooking experience – for a steep price.
HelloFresh is one of the leading meal-kit subscription services in the country. It claims to have "both delicious and nutritious meals" that can be cooked in "around 30 minutes", and is popular with those on busy schedules, as it cuts out the hassle of going to buy ingredients and thinking of what to cook during the working week. As a student on a tight budget, when my friend offered me a discount code that reduced the price of my first order from £38.99 to just £5, I couldn't refuse! Here are my thoughts:
Ordering:
The website is easy to read and presents a wide variety of plans to suit different lifestyles and dietary preferences. With categories such as "Healthy", "Vegetarian", "Rapid" and "Family-Friendly", alongside premium options with luxury meats such as steak, it took a long time to make up my mind on a meal plan. After debating on appealing choices such as "rogan josh style lamb and lentil curry" and "spiced roasted broccoli on zhoug couscous", I finally picked three options: Hoisin Beef and Mixed Veg Stir-Fry, Black Bean and Sweet Potato Harissa Stew, and Cajun Spiced Bass and Chive Dressing. Each of my options provided three meals for two people, totalling to a whopping 18 meals.
Delivery
The delivery options are extremely flexible, as they allow you to pick a specific time frame that you will be home to receive the order – either in the day, or evenings. The packaging is largely paper and cardboard, and it was pleasing to see their commitment to reducing plastic waste. The items are individually packaged, and then divided into two sections: the pantry items are kept separately from the items that require refrigeration, which are kept cool with an ice pack. I arrived home an hour after my box was delivered, but was pleased to find that my food was all still cold.
Cooking
When it comes to cooking, each meal comes with a card that shows a labelled picture of the food item, and a detailed recipe with instructions on exactly how to cook the meal. This recipe card is extremely clear: it lets you know which ingredients you will need that are not included in the delivery – such as water and oil – as well as which utensils you will need to cook the meal. The instructions leave no room for confusion, as they instruct on exactly how to cut any vegetables, precise cooking times, and when to do what task. They also include helpful cooking tips, such as rinsing noodles in cold water after they are cooked to avoid them sticking together – things that might be intuitive to natural cooks, but are easy to forget if you have less experience in the kitchen. Cooking with HelloFresh was extremely beginner friendly, easy to clean up and quick.
@Ashley Kabue
Taste
My Hoisin Beef and Mixed Veg Stir-Fry included hoisin sauce, and mixed vegetables in thick noodles – simple, but hearty. The Black Bean and Sweet Potato Harissa Stew was my favourite, as the soup was creamy and delicious. And finally, the Cajun Spiced Bass with Chive Dressing was fresh and zesty. All recipes include ingredients such as Ketjap Manis, Hoisin Sauce, Harissa sauce and Cavolo Nero that aren't easy to source from the supermarket, and added an interesting twist to my usual cooking.
I found that whilst the flavours were generally tasty, they occasionally lacked depth – chopping up a few onions and adding chilli or smoked paprika will certainly elevate your experience. I found myself adding ingredients to every recipe, which was fine as I was experimenting – however, doing this did increase the cooking time – which defeated the point of the service, in a way. They are decent meals, but if you're used to cooking for yourself you might value the convenience of the HelloFresh more than the quality of the food. The produce was all fresh and tasty though, and my friend who had an issue with receiving an incorrect item stated that it was really quickly resolved.
General Thoughts:
In general, I found the service to be extremely convenient – it eliminates the food shopping, the thinking "I have all these ingredients, what should I do with them?", and is quick and hassle-free. However, at full price, my £38.99 box would have amounted to £3.59 per serving; whilst I believe this to be a fair price for those with full-time jobs, I think that on a student budget, you can create similar meals with ingredients from ALDI for less!
---
Hungry for more? Check out these other articles from Food&Drink!
Meal Kits: Costly, or Cost Effective?
Book Review: Vegan Street Food