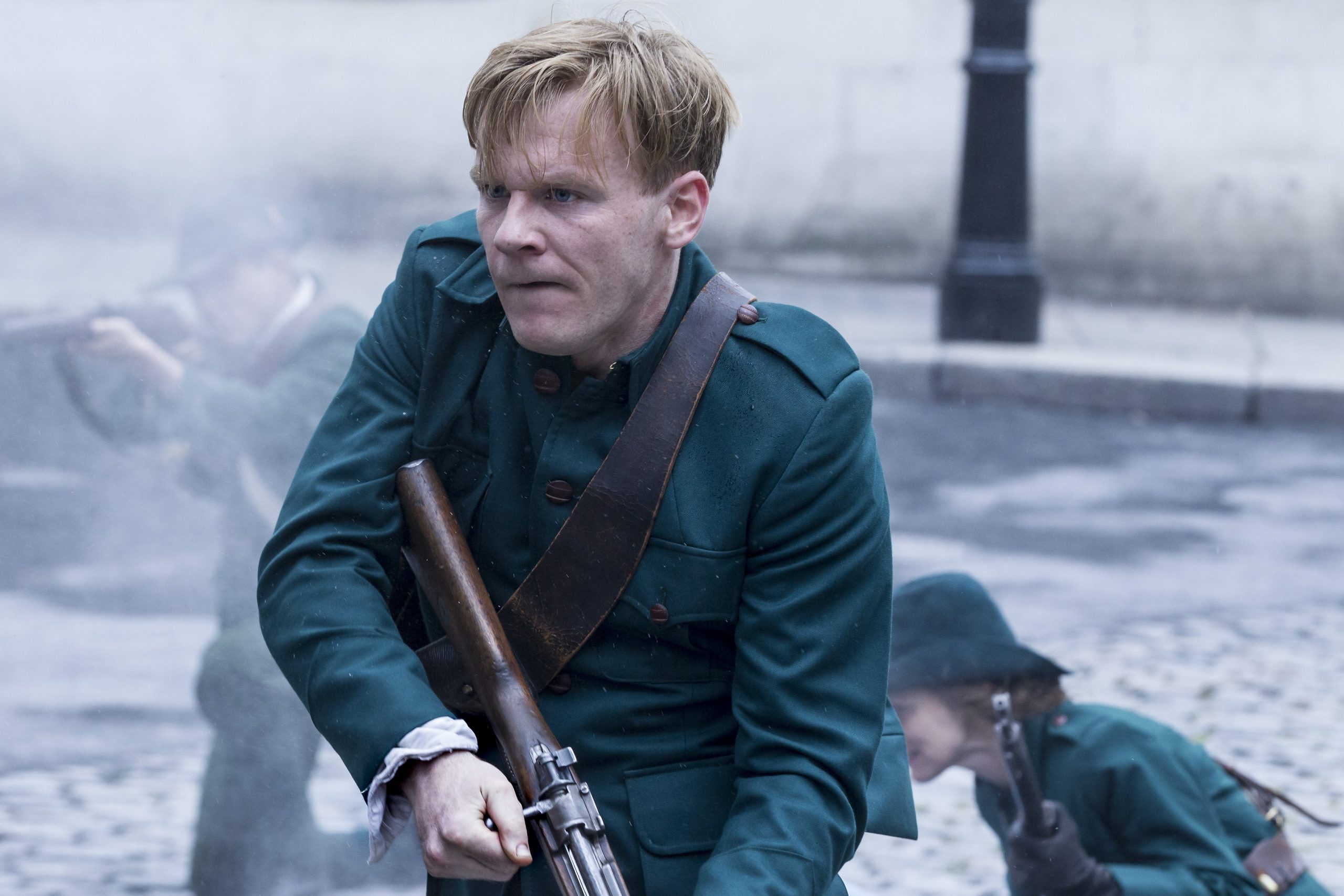 TV Critic Charis Gambon recommends Rebellion, a gripping historical drama about the 1916 Easter Uprising in Ireland
Rebellion showcases fictional characters in the setting of Dublin during the 1916 Easter Uprising. The programme is a five-part drama about the birth of modern Ireland, and was created in 2016 to commemorate the centennial anniversary of the event. Each episode is 45 minutes long and covers a different part of the three-day uprising and the aftermath of the failed attempt to take over Dublin by the Irish Nationalist party. 
A group of friends can be seen throughout Rebellion from Dublin, Belfast and London who all play conflicting roles within the series. Both sides of the story are covered as there are characters who portray Irish Nationalists and British soldiers and politicians. In many instances, characters with close personal relationships struggle with their opposing views. Elizabeth (Charlie Murphy) is a training nurse who believes in the Irish nationalism plight who is married to British army soldier Stephen (Paul Reid). Jimmy (Brian Gleeson) is one of the generals for the Irish nationalistic party and Arthur (Barry Ward), his brother, is a soldier in the British army who tells Jimmy to stay away from his family as he views him as 'no good.'
 The story is easy to follow, and each episode clearly relates to the previous episode. I have always liked the genre of historical fiction and came across Rebellion recently while looking for something to watch during the evenings. I watched all five episodes of the series in two days as I massively enjoyed watching a TV show about a part of history that is not often explored or spoken about. 
I firmly believe that watching Rebellion is a gateway into Irish history for people who have not previously thought about it. The show is by no means entirely accurate, but it is a perfect starting point that can be used to pique interest in the topic and encourage people to go off and research the 1916 Easter Uprising and Irish nationalism. Rebellion showcases the harsh reality of fighting a war and demonstrates the cost on screen via the loss of lives. 
The characters are all created well, and you can feel yourself become invested in some of the characters. Rebellion also demonstrates the immense difference between the living conditions and lives of those who are in the upper classes and those who are in the lower classes. Historic attitudes towards women can also be seen throughout the show. May (Sarah Greene) struggles with the societal views of unmarried and pregnant women with many stating that they are 'scum.' Elizabeth's story demonstrates that women are often told they were 'tricked' or 'led into foolishness by the plight of a man' and that she does not wish for a lighter sentence for her role in the uprising as she 'knows her own mind' and is 'not sorry' for her role. By watching Rebellion, viewers are given a chance to have a small glance into a historical event and time period as a whole. 
---
Check out more hidden TV gems here:
Why Detectorists is Seriously Underrated
Why Tuca & Bertie is Seriously Underrated