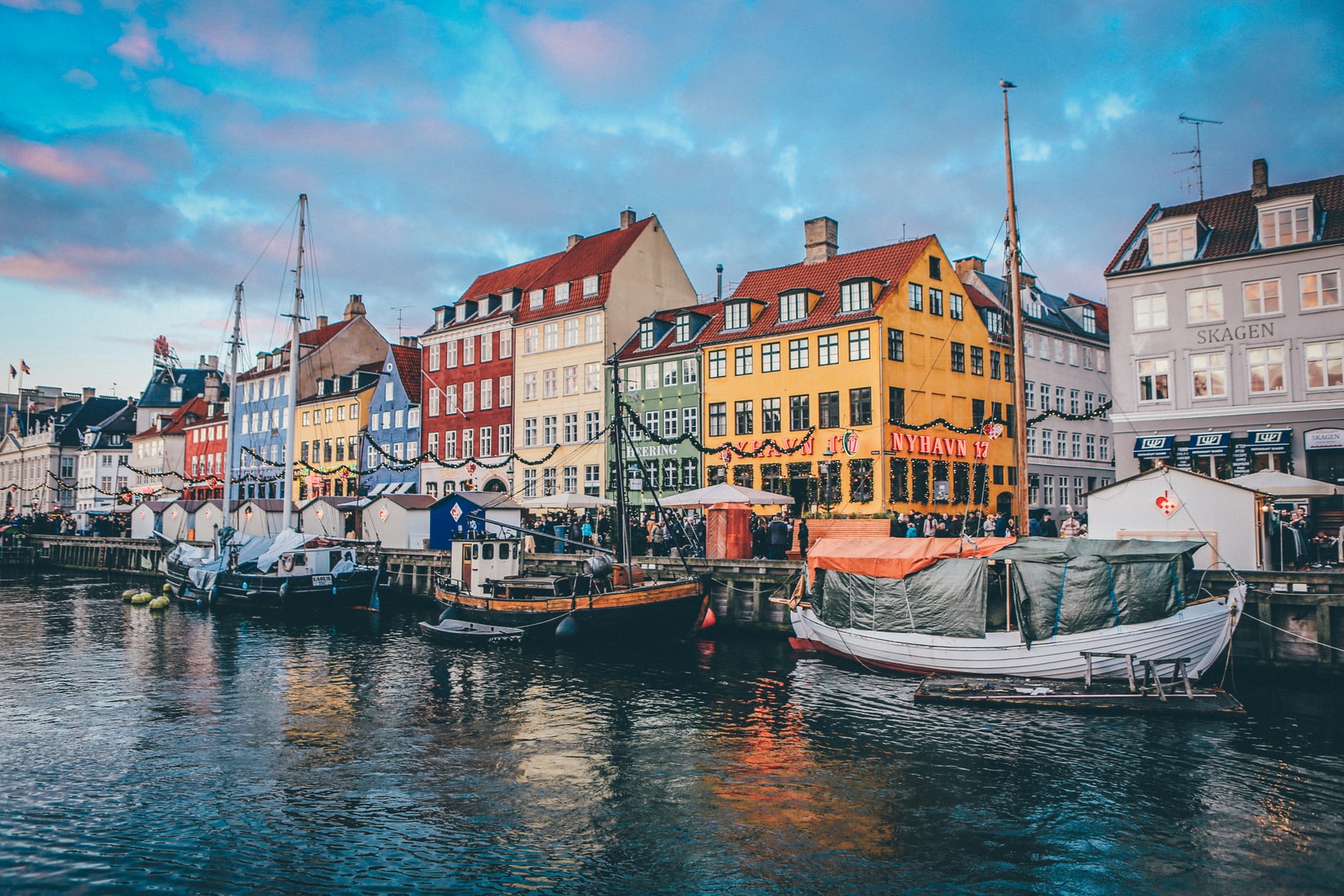 Travel Writer Anna-Sophie Christensen recommends five cosy, 'hygge' places to get into the Christmassy spirit over winter
If the rain and the cold are starting to get to you and the thought of finals are ruining you Christmas spirit don't worry. In the following list, you will find five cities that I guarantee will bring the feeling of 'hygge' and joy. So jump right in and get inspired for the perfect 'hygge' winter get-away
1. Copenhagen 
You can't spell 'hygge' without Copenhagen (or Denmark in general). The capital of  'hygge' is definitely worth a visit in the wintertime with its many Christmas markets, beautiful castles and mouth-watering bakeries. The home country of H.C Andersen is also the perfect setting for your winter get-away if you are a foodie with all of its food markets and amazing restaurants. And what better way to achieve the true 'hygge' feeling than by sitting outside a café snuggled up in a blanket with a warm cup of 'gløgg' and a freshly baked Danish pastry with your favourite people admiring the Christmas lights of the Danish capital. And speaking of Christmas lights, you can't visit Copenhagen in the wintertime without visiting the historic theme park Tivoli, which definitely has the most beautiful Christmas decoration in all of Copenhagen. And trust me, if this can't get you in a holiday mood, nothing can.
2. Salzburg: 
The Austrian city Salzburg is located at the northern border of the Alps and the city centre is only a few kilometres away from the nearest Alpine. This increases the chances of snow in the wintertime, and especially at the end of December and onwards you are almost guaranteed snow. The City is on UNESCO's world inheritance list because of its well-preserved historic city centre and Salzburg's probably most famous citizens, Wolfgang Amadeus Mozart, whose name is synonymous with the beautiful city. And the love for music is present everywhere in Salzburg, as seen in the many city tours showing the exact locations where the Oscar-winning movie 'The Sound of Music' where made. All of this combined gives Salzburg the perfect fairy-tale Winter Wonderland feeling and makes it the perfect location for a cosy winter vacation.
3. Dresden
Not only is Germany's oldest Christmas market located in Dresden but the German city also has some of the countries biggest Christmas markets making it the perfect location for a Christmas get-away. But if the thought of Pretzel, glühwien and bratwurst doesn't make your stomach rumble, don't worry! Dresden is not only famous for its spectacular Christmas atmosphere and cosiness. The German city is often referred to as Germany's Florence and as the name suggest the city is overflowed with historic architecture, culture and art. So if you are looking for a cosy, warming city full of atmosphere and culture, Dresden is your perfect winter getaway.   
Get cosy under a warm blanket with a nice cup of steaming hot chocolate in a sleigh ride while admiring the beautiful nature of Latvia[/pullquote
4. Riga
Riga is probably not the first city that comes to mind when thinking of cosy locations, but the capital of Latvia has definitely earned its place on this list. Riga is a great spot for a winter vacation if you are travelling on a budget or if you are seeking a tourist-free experience. Most tourists visit the city in the summer time, so during winter you're guaranteed a local vibe in the city that is said to be northern Europe's Paris. In January when the weather starts to get really cold, you can go skiing in the beautiful nature just outside Riga or even go windsurfing on ice, which is actually a thing in Latvia. Snow activities are in general very popular in Riga and other things such as snowshoe walking tours, dog sledge tours and even snow biking are just a few of the many winter activities the country has to offer. And if you aren't much of an outdoor activity type, you can get cosy under a warm blanket with a nice cup of steaming hot chocolate in a sleigh ride while admiring the beautiful nature of Latvia and I possibly can't think of anything more 'hyggeligt' than that.  
5. Prague: 
While Prague is a perfect get-away destination all year round there simply is something magical about the Czech Republic capital when the temperature starts to drop. Just imagine the world's largest ancient castle, which is located in the middle of Prague, covered in snow, and all of sudden you will get the feeling that you are in the middle of an old Christmas fairy tale. The famous old time of Prague is also the most stunning at wintertime where beautiful lights reflect in the snow and light up the darker months creating an enchanting atmosphere. And if the thought of a magical fairy tale city won't put you in the 'hygge' mode then go for the cheap beer and amazing food.
---
Looking for some more winter travel ideas? Check these out…
Top Four Places to Eat in Budapest