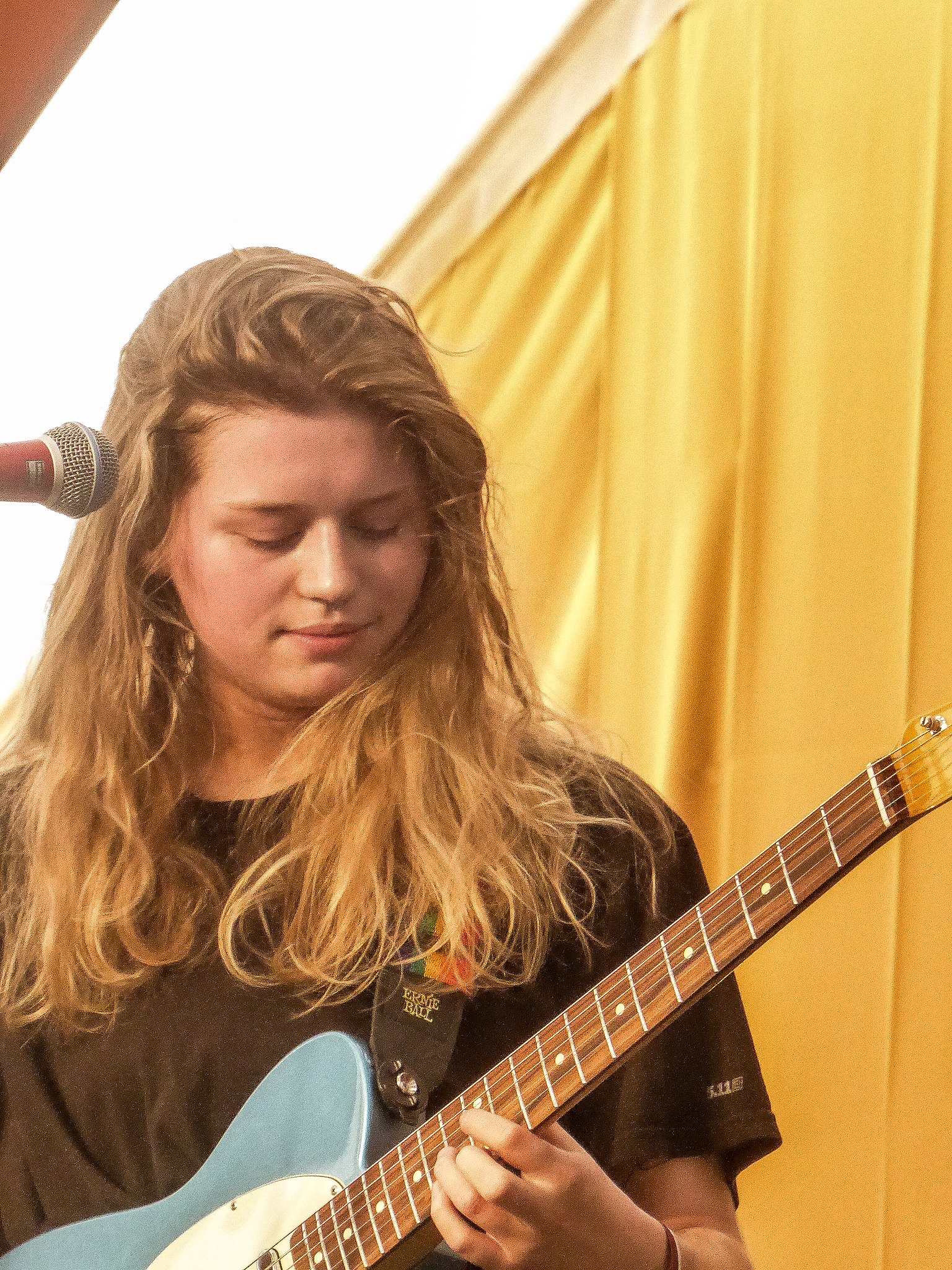 The highly promising debut album from girl in red builds on the singer's past catalogue to create something for everyone, Music Critic Ellie Harris reviews
With nearly 10 million monthly Spotify listeners, Norwegian singer-songwriter, girl in red (real name Marie Ulven) has recently exploded in popularity. Rising to fame partially due to the influence of young creators on TikTok, Ulven has created a dedicated fanbase who eagerly awaited the release of her debut album, if i could make it go quiet. If I could say only one thing about the album, it is that they will not be disappointed. Ulven's classic indie pop sound shines throughout, with the similarity to some of her earlier music clear. Though there is experimentation at points, especially in 'Serotonin' and 'it would feel like this,' on the whole Ulven sticks to what she knows best, creating a powerful and catchy range of songs that are sure to please old and new fans alike.
Thanks to TikTok, 'Do you listen to girl in red?' has become synonymous with being a woman who likes women (wlw), mostly due to Ulven's identity as a lesbian and her songs about this subject. A large portion of her audience consists of wlw, who find relatability and a safe space in girl in red's music. Naturally, if i could make it go quiet is no exception, with the majority of the 11 tracks exploring attraction to women and lesbian relationships. The other main theme of the album is mental health, with an emphasis on the struggles of depression. Ulven has been open on social media about dealing with poor mental health, and this is reflected in lyrics such as 'I'm running low on serotonin / Chemical imbalance got me twisting things…From the corners of my mind / I'm terrified of what's inside.' Whilst she briefly touches on other subjects, such as grappling with new found fame, overall Ulven sticks to what she knows, which makes for a powerful and emotionally driven album. 
The dominant sound of the album is that of upbeat indie pop, with the inclusion of both guitar and piano based tracks that highlight Ulven's strong vocals. The, at times depressing, lyrics contrast heavily with the catchy, summer playlist style beats girl in red creates, allowing for an emotional depth that is not immediately obvious. The production quality is high, making it a smooth listening experience, with the use of both percussion and bass to bring depth to tracks such as 'midnight love.' There is some genre mixing, though this is limited, with a folk element included in 'Rue' and the more soulful, stripped back opening to 'Apartment 402.'
The most stand out track is 'it would feel like this,' which is both the shortest song on the album and the closing number. Purely instrumental, the song is a celebration of the piano, with a beautiful string backing. It is a soft and interesting ending to an otherwise simplistic album, although whether it adds anything extra to the experience I cannot decide. So completely different to anything girl in red has released before, I wonder if this is a sign of what is to come, or just an experiment that does not quite pay off in its current context. 
For a debut album, if i could make it go quiet is highly promising, building on Ulven's past catalogue to create something for everyone. I would recommend it to anyone who enjoys indie pop and is looking to discover new artists, or to wlw individuals who wish to see themselves represented in music more often.
Rating: 8/10
if i could make it go quiet is available now via AWAL Recordings Ltd
---
You Might Also Like
Single Review: Demi Lovato – Dancing With The Devil
Single review: Beabadoobee – Last Day On Earth
Single Review: Lucy Dacus – Thumbs