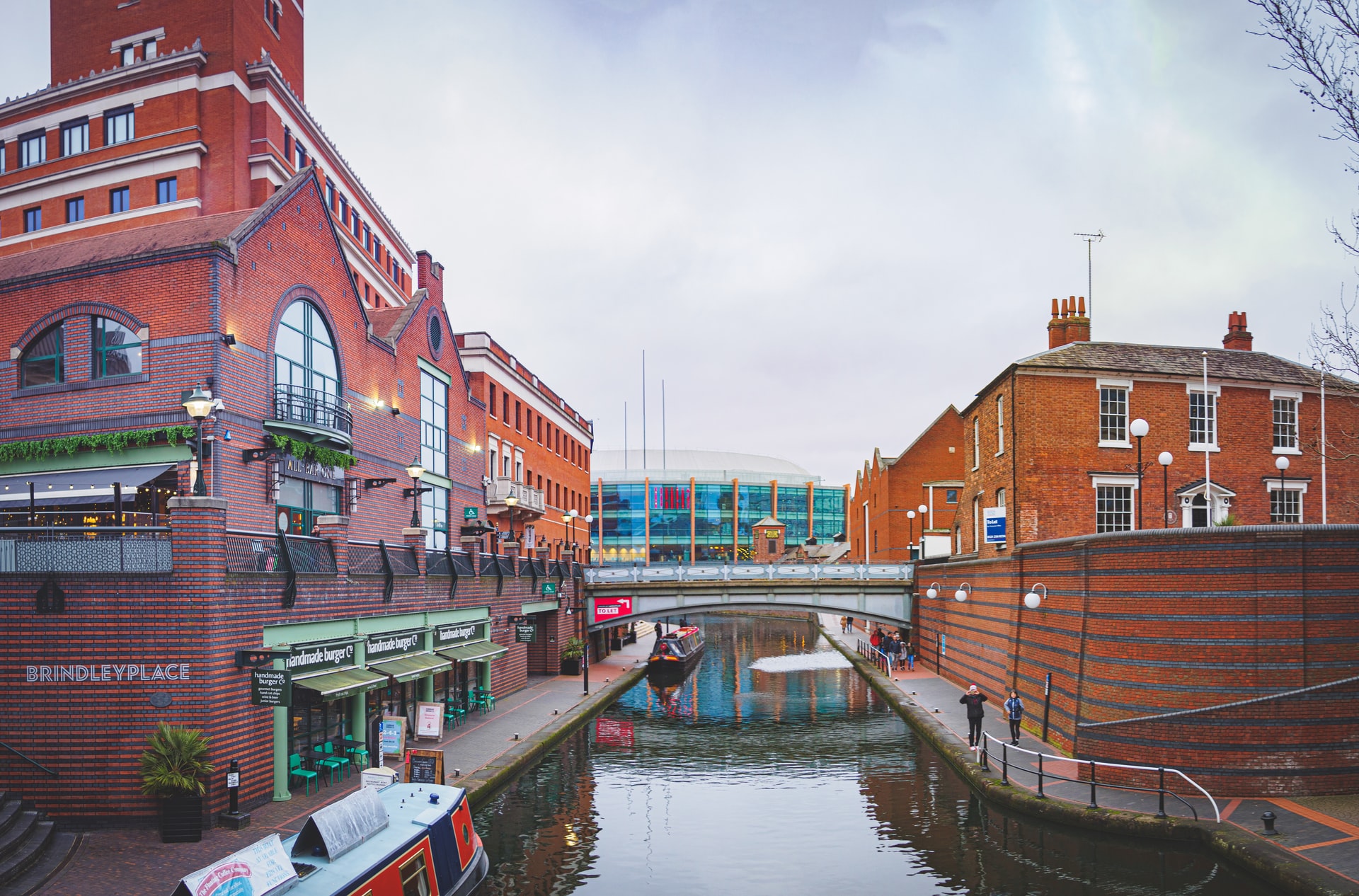 Food&Drink Editor Cara-Louise Scott reports Birmingham's newly awarded tourism title and delves into her foodie experiences as a student in this city
Birmingham has been named one of the best holiday destinations for foodies, according to the Conde Nast Traveller. While it acknowledges that Birmingham's status as the host for the 2022 Commonwealth Games will attract lots of people to the city, it also notes that the city is gaining a flux of food places owing to its title of the UK's 'second city.' Currently at five, Birmingham holds the largest number of Michelin-Starred restaurants in any UK city outside of London. These include Purnell's, Bourneville Honey Cake, Opheem, Bonehead and Original Patty Men.
While Birmingham is known for being the city that invented the Balti, Birmingham is renowned for its foodie culture in general, not just curry. This city is lauded for its top-quality restaurants, burgers and craft beer, and for having every sort of cafe and restaurant you could want to suit all tastes, preferences and intolerances.
Birmingham is the perfect place for foodies because it gives us something that no city has: diversity. Whatever it is that you are after, Birmingham has it all. There is so much choice with at least a handful of eateries on each street, exposing a diverse cuisine, so that wherever you have come from in the world, there will be something that gives you a taste of home or something that offers you a new taste. We have restaurants placed in and around the Bullring, The Mailbox, Brindley Place and Digbeth, just to name a few of the popular foodie spots in the city centre.
Not all of us can afford to eat at Michelin Star restaurants, but Birmingham offers beautiful restaurants that give you the quality that makes you feel like you are getting the Michelin treatment without breaking the bank.
One of my favourite spots to go to for food and drink in Birmingham is Brindley Place which has plenty of restaurants to choose from. Restaurants such as Slug and Lettuce, The Alchemist and Pitcher and Piano are among some of my favourites. All three of those places offer an authentic atmosphere with the design of their restaurants, and the service is always top-quality, especially in The Alchemist, which I have been to three times. There is an array of food to choose from, and I would recommend going to The Alchemist for their burgers and chips, because they are delicious.
Cocktails is something that contributes massively to Birmingham's foodie title, and the three places I have mentioned all add a stunning display of cocktails which delight taste buds. What I love about the cocktails is the quirkiness to them, how you can get ones with a smoky element, colour changing ones, candy floss ones, and a diverse mixture of flavours too.
While these restaurants are not particularly cheap (but in no way overpriced for the quality), Birmingham has plenty to offer across the city for cheaper alternatives and plenty of renowned chains of restaurants that will leave you more than satisfied.
And if you are a vegetarian like myself, The Vegan Kitchen is a top spot to go to that offers an entirely vegan menu with an extensive range of burgers to choose from. If you are veggie or vegan, this is not a place to miss out on.
So, whatever tingles your taste buds, Birmingham has everything to offer for food and drink, and it is no wonder our city has been named the best holiday destination for foodies. This title makes us lucky to be living in the heart of this wonderful food and drink scene.
---
For more articles on holiday destinations in the UK, have a look at these:
Best of Britain: A Guide to Staying in London
Best of Britain: Travels to the Coast
Diving Helmets and Jane Austen: Visiting Winchester Cathedral