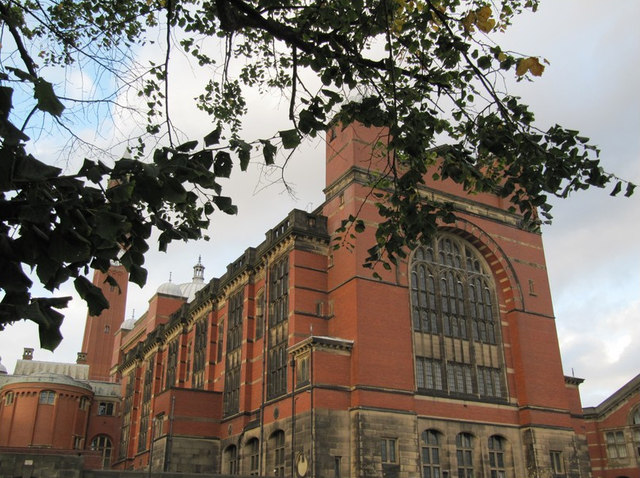 Matthew Griffin, the Guild's Ethical and Environmental Officer, is launching a campaign to lobby the University to declare a climate emergency this Go Green week
The campaign will launch on the 8th February, with a launch event including speakers from the Birmingham Council Climate Taskforce, UCU and Green Party Baroness Jones. It will revolve around an open letter and an encouragement (and guide) for students to email their Head of College to declare a Climate Emergency.
'This is something that I have been planning to do since I got elected as Ethical and Environmental Officer.' Griffin told Redbrick.
'We actually wanted to launch this campaign in October, however due to government restrictions we decided to wait until the new year. While 'Go Green Week' and this campaign will have to be done online, we are committed to making it an impactful campaign.'
The campaign will be launched in conjunction with the Guild's annual 'Go Green Week.' The campaign will be launched by an event which will feature guest speakers including Preet Gill MP, Baroness Jones of the Green Party, and representatives from UCU. Griffin hopes that this array of speakers will encourage students from different backgrounds and areas of interests to get involved with the campaign.
Another key component of the campaign is encouraging students to email their Head of College, with a template drafted by Griffin himself, urging their support towards a University wide declaration of a Climate Emergency.
'Because of the structure of the University, it would be more impactful if the students got involved and personally emailed their Head of Colleges.
'At the same time, I will personally be lobbying the Vice Chancellor. I think this level of collective action by students and Guild Officers will highlight how important this issue is for students at the University.'
'I want to make it clear to the Vice Chancellor that declaring a Climate Emergency is not virtue signalling or an empty gesture but is rather an important step to protecting the students of his institution.
'Birmingham students globally will be impacted as the Dubai campus will be at threat due to the rising sea levels.'
Griffin outlined that while he is aware that the Vice Chancellor has announced his retirement from the position, he wants to market this incentive as a key part of his legacy.
'I think it will be a great legacy for him to leave in his final year of being Vice Chancellor of the University. It sets the tone for other leading global universities and centres the students' interests. I don't want him to look back at this and regret not taking action on the ecological crisis.'
In February 2020, the Guild of Students declared a Climate Emergency in a campaign led by former Guild President Josh Williams.
Several institutions, such as Southern Connecticut State University in the US; the universities of Bristol, Exeter, Glasgow and Lincoln as well as Keele and Newcastle universities in the UK; and the Polytechnic University of Catalonia in Spain have already declared a climate emergency.
Following the example of these universities, Griffin believes that it is time for UoB to take accountability and recognise their own role in the climate struggle.
'I think it is important for an institution with several thousand students and researchers to recognise the impact that they could have in the climate crisis. My minimum goal is to highlight the severity of this crisis in this time.
'I also think that it is important for students to get involved in such a time like this. I am really not trying to undermine the severity of this pandemic and the many ways that it has impacted people's lives. We are in a time of crisis, and I'm not saying that the climate crisis is worse. It is undeniable that this pandemic has had such a huge impact and has caused a lot of suffering. However I am trying to frame this ecological crisis in context with the pandemic.'
Evidence shows that climate change will lead to more global catastrophes, such as this pandemic.  Therefore, I urge students to push our University to take accountability and recognise the severity and scale of this issue.'
For more information, visit the Guild of Students website.
Like this article? Here are more from News: 
Guild of Students Launch 'Preferendum' Vote Over Proposed UCU Strike Action
Birmingham UCU Vote On Move To Online-Only Teaching