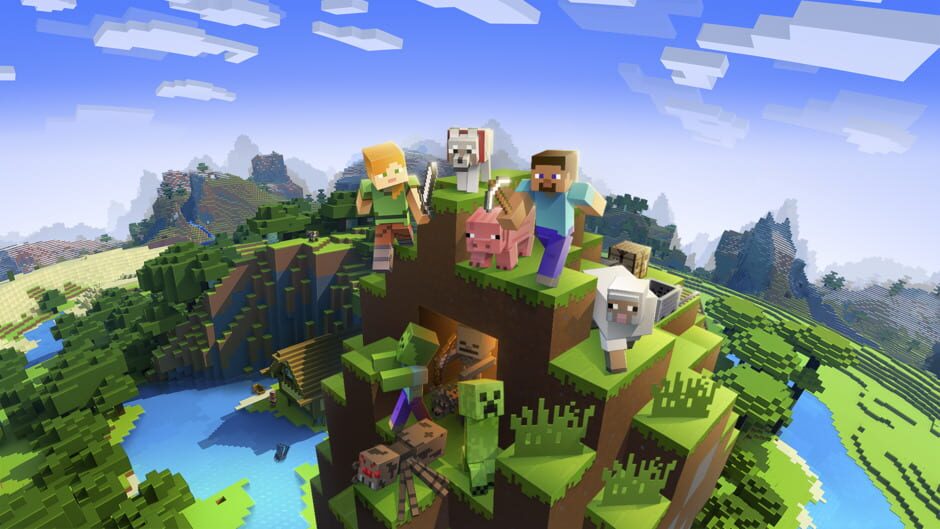 Minecraft is getting a new update, with more details being released. Dan Jenkins reveals what these details mean for players.
Minecraft has released another snapshot ahead of the 'Caves and Cliffs' update coming later this year. The elegantly named 'Snapshot 21W10A' introduces the 'Lush Caves' biome, which unfortunately won't spawn naturally and can only be seen by creating a custom world with a single biome. More changes have been made to the appearance of difference ores, those these are not as dramatic as the changes made in 21W08B. Additionally ore spawning has been changed so that emeralds and Lapis are easier to find while gold, redstone, iron, and diamond will be rarer.
The most significant part about this update has to be the shift to OpenGL 3.2 – what this means for most players is that those with computers that don't meet the minimum system requirements may not be able to run the Java edition of Minecraft.
Just to remind you, the minimum system requirements are:
CPU: Intel Core i3-3210 3.2 GHz / AMD A8-7600 APU 3.1 GHz or equivalent
RAM: 4GB
GPU (Integrated): Intel HD Graphics 4000 (Ivy Bridge) or AMD Radeon R5 series (Kaveri line) with OpenGL 4.4*
GPU (Discrete): Nvidia GeForce 400 Series or AMD Radeon HD 7000 series with OpenGL 4.4
HDD: At least 1GB for game core, maps and other files
OS:
– Windows: Windows 7 and up
– macOS: Any 64-bit OS X using 10.9 Maverick or newer
– Linux: Any modern 64-bit distributions from 2014 onwards
The upside of this change is that it's now possible to do wibbly wobbly things like this:
https://twitter.com/Xilefian/status/1369677620561014784?s=20
As with all Snapshots, '21W10A' can only be accessed by enabling the 'Snapshots' feature in the 'Installation' tab of the Minecraft Launcher. Head over here to read the full patch notes: https://www.minecraft.net/en-us/article/minecraft-snapshot-21w08a
---
Thank you for reading our latest piece. Check out more from Redbrick Gaming:
Pokemon Brilliant Diamond and Shining Pearl | First Impressions
The 'Switch Pro' Is Real and It's Coming Soon – Probably 
Redbrick's Top Ten Video Games of 2020