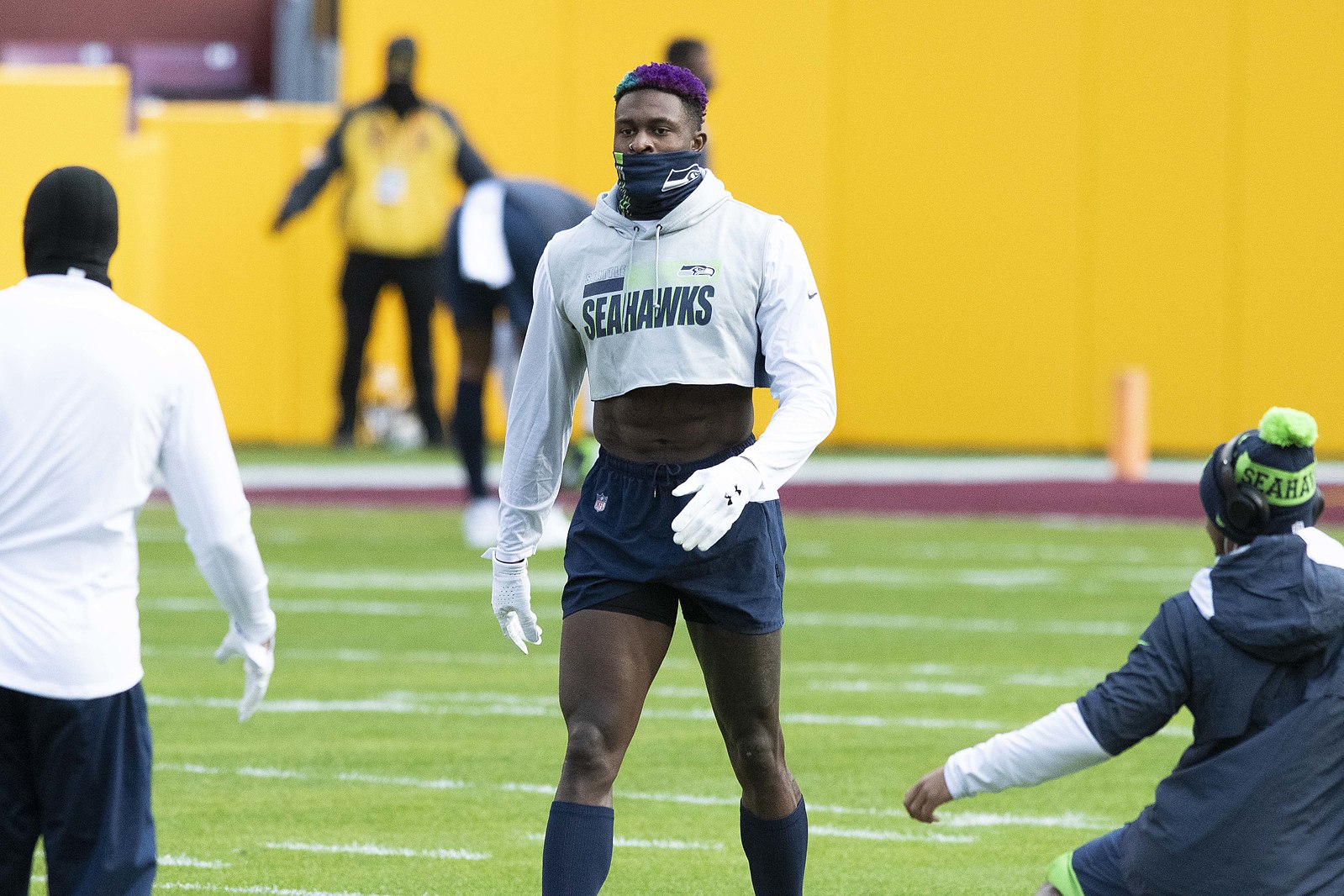 Oscar Frost assesses NFL speedster DK Metcalf's performance in the 100m at the Golden Games, and whether other players could transition to sprinting
Earlier in the year, Tom Pidcock stole headlines when he allegedly ran a 5k on the running app Strava in just 13 minutes and 25 seconds. As this time was just five seconds off the British record for the distance, he was quickly discredited. However, this did pose the question of whether athletes from other sports could transition into the sphere of athletics.
Enter DK Metcalf, a wide receiver in the NFL. Having run a 4.33-second 40-yard dash at the NFL combine, Metcalf wanted to show how his explosive speed on the field translated against the best in the world on the track. He subsequently entered the Golden Games, hoping to earn a place at the U.S. Olympic trials.
Unsurprisingly, the overwhelming response was laughter. Renaldo Nehemiah, a former hurdler – who also played in the NFL for a short time – said that it was a 'noble gesture, but an exercise in futility.' Similarly, American sprinter Mike Rogers argued that 'football players don't have any clue.'
When it came to the race, it was pretty clear Metcalf was not going to win. He finished 15th out of a field of 17, with Cravon Gillespie winning with a run of 9.96 seconds. Another performance that is exciting for British athletics fans came from CJ Ujah, who ran a time of 10.03 – beating the Olympic qualifying time.
Metcalf, meanwhile, finished with a time of 10.37 seconds. This may not seem like much of a gap to the rest of the field, but the reality is that he was around four meters behind Gillespie – similar to the length of a Volkswagen beetle. Therefore, his dream of qualifying for the US Olympic trials seems to have slipped away before it really began. Having said that, he made a good point by saying that 'they do this for a living,' and it is important not to undermine how fantastic of a performance this was.
A question stemming from this performance is whether more athletes from the NFL, or other leagues, will look to get involved on the track in the coming months. Tyreek Hill is a name that springs to mind, as the wide receiver has a fantastic record in sprinting. He qualified for the U.S. national trials in 2012 with a time of 20.24 in the 200m, which is a testament to how fast he really is. The issue with athletes like Hill taking part in Olympic trials is that they take place after the NFL season, where the athletes put their bodies under immense strain, and the athletes use the summer largely as a recovery period.
One of the only athletes to successfully make the switch from the NFL to the U.S. Olympic trials was Jahvid Best, and even then he had missed numerous years of American football due to concussions.
With this in mind, the idea of athletes being able to come out of the NFL season and compete at an elite level in sprinting appears possible, but relatively unrealistic. It would not be surprising if some other American footballers could run a similar time to Metcalf, but the difference between a 10.30-second runner and a sub-10-second runner is massive. It would be interesting to have a Superstars-esque showcase with athletes testing their mettle, but the Olympic sprint teams seem to be safe for now.
---
Like this? Check out more from Redbrick Sport:
2021 World Snooker Championship Review
Match Report: Aston Villa Women 0-0 West Ham Women
Burgess Hits Ton on Batsmen's Day