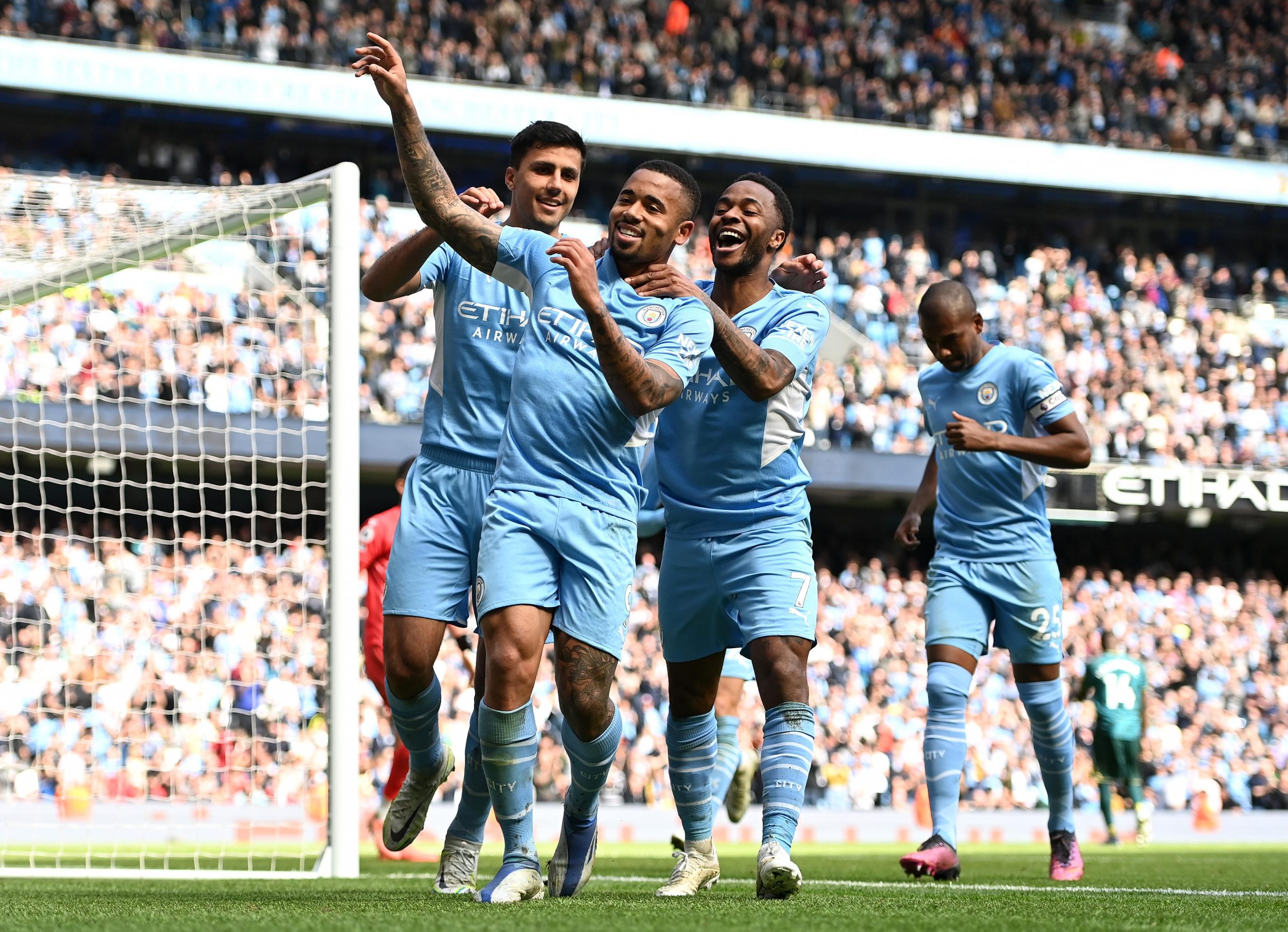 With less than two weeks left of the 2021/22 Premier League season, Sport Writer Erin Perry predicts the final outcomes at both ends of the table
The conclusion of the 2021/22 Premier League season is upon us and questions over who will take the crown, who will return to the UEFA Champions League and who will face the relegation drop remain unanswered.
Much like the 18/19 season, Manchester City and Liverpool are locked in a showdown to decide who takes the glory of winning the Premier League, battling each week in a contest that could go down to the final kick of the ball.
City have the easier fixture list with West Ham (A) posing the most danger. Their sheer strength in depth and ability to rotate the side without a drop in quality will stand them in good stead, particularly against teams who may feel the strain of fatigue setting in. They have no FA Cup Final to play either, which, while it is a missed trophy, will give them a longer break before the season's final game compared to Liverpool.
The Cityzens are also currently ahead of Liverpool. They are not chasing. They are relentless winners and have experience of Liverpool breathing down their necks and still managing to win. However, the pressure is on.
Liverpool have the ability to field one of the best starting XIs in the world, and, from the outside, it seems that their squad has belief in themselves and their ability to make it over the line. With a Carabao Cup win, an FA Cup final and a Champions League final ahead, dreams of the quadruple are truly alive. After last season's setbacks, this comeback has been nothing short of a fairytale for the club.
However, they are the chasers and must win every game to remain within reach of City, or hope that City slip up. They have more fixtures to play between now and the end of the season, with that FA cup final forcing a midweek fixture before their final Premier League game. How they respond after what is likely to be a tough final against Chelsea will be crucial. If exhaustion and injuries set in, the challenge before them will grow.
WINNERS: Manchester City
The race for top four now lies solely between two teams. Manchester United did have a chance but the turmoil and upheaval the club is facing, particularly with their impending managerial change, means their hopes of Champions League football is now over. Instead, the two North London rivals will go head to head.
Tottenham Hotspur and Arsenal have both had up and down seasons. Their unpredictable form  makes this perhaps the toughest area of the table to call.
Arsenal currently sit four points ahead of Spurs, but with a lower goal difference, so things could get trickier for them should they not maintain that cushion. The North London Derby may be the most consequential and anticipated in years, with its outcome the difference between Champions League or Europa League football next season. Having won four of their last five following Sunday's victory over Leeds, leading up to the derby, the scales do just tip in favour of the red side of North London. Tottenham could pull it off, but with a shaky recent form of a win, two draws and a loss, it will be an uphill battle for Antonio Conte's men. However snatching a point at Anfield last weekend should provide Spurs with a morale boost.
TOP FOUR: Arsenal
The possibility of relegation is at its most perilous with a number of teams at risk of facing the drop. Serial yo-yo club Norwich were the first confirmed victims after losing to Aston Villa, with Watford following suit soon after. Therefore it is Burnley, Leeds United and Everton who will engage in a battle to survive and escape that final relegation spot.
Since the shock sacking of Sean Dyche, Burnley have been in a good form. Three wins and a draw in their last five games could be the saving grace they need to survive. They also have the best goal difference of the three, standing them in good stead to cling on should it be decided that way.
Everton, who many had considered a certainty for relegation, did manage to pull off two crucial wins in a row against Chelsea and Leicester City. It looks like it could be their home form, and the ability of their fans to will their team on to victory, that could be the difference. Aside from that, there is a colossal challenge ahead for Frank Lampard and his team. It could go either way.
Leeds have a similarly massive challenge to face and have become favourites to plunge following their 4-0 loss to Manchester City. They have not found Burnley's form, nor have they a game in hand like Everton. With a tough upcoming game against Chelsea and after defeat to Arsenal, it is imperative that they win their final two games of the season against Brighton and Brentford to stand any chance of surviving.
RELEGATED: Leeds
Going into the final weeks of the Premier League season everything is at stake. The climax of the 21/22 season has had it all: triumph, competition and heartache. However, it is all still to play for.
---
Like this? Check out more from Redbrick Sport:
Season of Disappointment for West Bromwich Albion
Commonwealth Countdown: Birmingham 2022 Goes Carbon Neutral