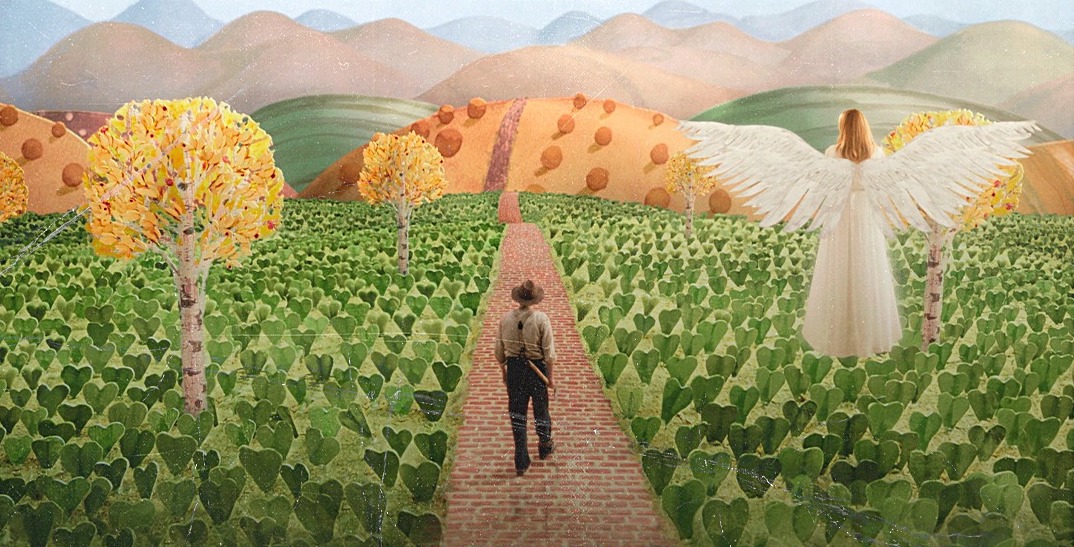 Film Editor Jess Parker finds Ari Aster's Beau is Afraid to be a complex yet arduous watch
Beau is Afraid is a weird film. That is not necessarily a bad thing; Ari Aster's previous feature film submissions of Hereditary and Midsommar could definitely slot into the weird category. However, they had more to offer than simply their weirdness. It is not a horror movie. Beau is Afraid lacks in traditional horrors by opting for an aura that is entirely unsettling and tense. I would still call Ari Aster one of my favourite active directors and screenwriters; however, there were times when Beau is Afraid brought this into question.
It is a mean feat summarising the events of Beau is Afraid's fairly patience testing runtime of two hours and 59 minutes without spoiling some of Aster's most shocking moments. In essence, the film is three hours of Beau (Joaquin Phoenix) having an extended panic attack concerning both equally avoiding and facing his familial, specifically maternal, trauma. Beau is a damaged man who embarks on a surrealist journey through a range of different kooky scenarios to find his way to his childhood home. Haunted by fleeting memories of the past and unanswered questions, Beau is never granted a moment of peace in Aster's magnum opus; neither is the audience. Although this review is not entirely kind to Beau is Afraid, I would recommend that you watch it on the big screen if you have the chance, so that you can intensify that growing feeling of tension and stress that Aster masterfully evokes in his audience.
Beau is Afraid's biggest flaw is its excessive runtime. As previously stated, the film barely scrapes below three hours, and you can tell. The film could easily have lost an hour of its runtime and probably been far more impactful, as in between Aster's more meaningful or shocking moments, I often found myself checking the clock to see how long we had left to go. All in all, the film's plot does not have enough substance for such length. The narrative does not require it, and in turn, tends to drag moments that could have been memorable into moments of impatience. Without saying too much, however, if you can make it through the attic scene, you can make it through anything.
Aside from the arduous journey that is retaining your attention throughout the film's lengthy run, Beau is Afraid is, undoubtedly, commendable for its unique and imaginative use of set design. Production designer Fiona Crombie worked with animators Cristobal León and Joaquín Cociña to create a range of surreal sequences that perfectly complement the narrative's other-worldly twists and turns. Beau is Afraid's animated sequences combine a make-shift feel with live-action recordings of the cast, blending these two aesthetics to form a uniquely recognisable palette and visual sense of the film.
Another positive for Beau is Afraid are the stellar performances put on by its cast. Joaquin Phoenix is a strong lead whose performance feels intertwined with layers of depth that the film, unfortunately, struggles to fully explore. Beau is an unquestionably complex character whose intentions and catalytic traumas are never entirely explained, however, the intrigue that Phoenix asks of his audience keeps you on the edge of your seat throughout.
The character that comes closest to matching his intensity of Beau is his mother, Mona Wasserman (Zoe Lister-Jones and Patti LuPone). Lister-Jones plays a young Mona, a woman whose love for her son is evident. LuPone plays a contemporary Mona and perfectly captures the impacts of balancing her success and the complex maternal relationship that she has with her struggling son. Mona is a looming presence throughout Beau's life, and the story's narrative, and both actresses employ the power and drive that is necessary to bring such an imposing figure to life for both audiences and Beau himself.
Verdict:
In all honesty, I do not fully know what to say to sum up Beau is Afraid. The film begs a rewatch, and truly I believe that my rating will improve upon my second or third viewing; I might even grow to love Beau is Afraid in a similar light to his previous two feature-length ventures. However, at the moment, Beau is Afraid feels far closer to my opinions on many of his older short films that's aim is to find success in piling on the shock-factor, think The Strange Thing About the Johnsons. The film is certainly interesting, and it throws so much at its audiences that one viewing was not enough to find much of substance amongst its colourful chaos.
6/10
Beau is Afraid is in select cinemas now.
---
For more on horror, check out these articles from Redbrick Film: