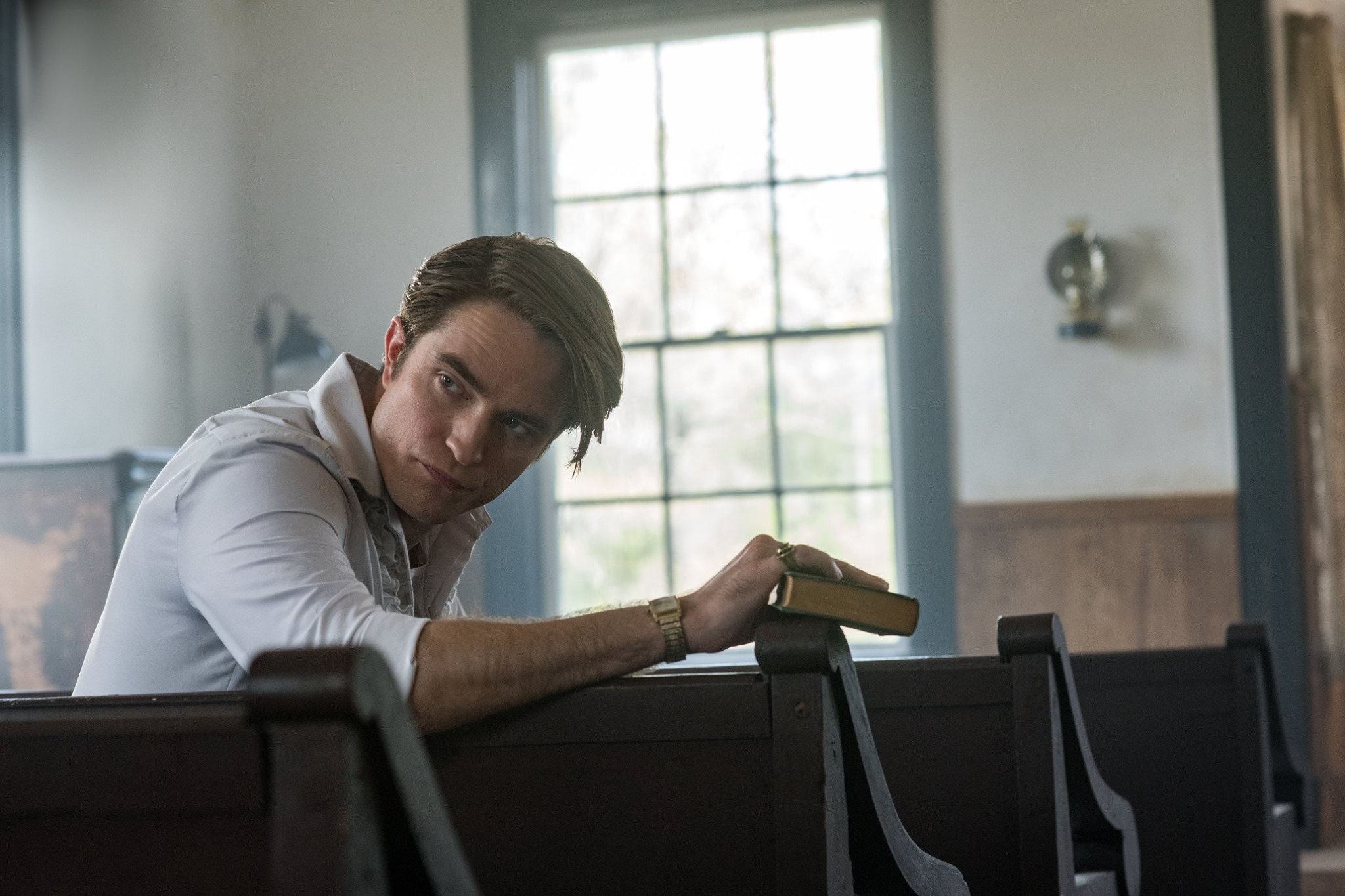 Film Editor Jade Matlock reflects on the latest psychological thriller from Netflix, sporting an all-star casting and promising to leave you with nightmares
WARNING: Spoilers ahead!
To put it frankly, The Devil All The Time is dark. Darker than much of its audience would have ever have anticipated. With a gritty, star studded cast and a plethora of warnings circulating the internet, it is safe to say the new feature film is causing quite the stir since its release on Netflix. This film seems to have everything: murder, sermons, Polaroids and, in what seems to have become a Netflix tradition, Robert Pattinson with an unusual accent. Depravity and general dodginess aside though, Antonio Campos' adaption of the Donald Ray Pollock novel of the same name ticks all the boxes for fans of psychological thrillers.
While it is easy to look at many films with a run time teetering towards the two and a half hour mark and worry for it's pacing, The Devil All The Time seems to experience none of these issues. Every moment in the first hour aids in gripping its audience; intricate and seemingly meaningless details stack up to show just how connected the sleepy Ohio towns of the film really are. It does take about an hour for the story of Arvin Russell (Tom Holland) to properly begin – but when it does, it does so with a vengeance.
There are very few moments from the get-go that do not include gratuitous violence, those that don't seem to establish a toxic power dynamic between the town's new Pastor, Pastor Teagardin (Robert Pattinson) and his churchgoers. Three simultaneous stories are managed with generally equal care and efficiency – two generations of families and their respect struggles are explored to a satisfying (and frankly rather bloody) conclusion. As a thriller, it functions perfectly in its ability to keep people on their toes from start to end as we follow Arvin's quest for retribution.
The torment of each of the characters is almost flawlessly communicated by the star-studded cast. Holland's casting as Arvin is a remarkable 180 from performances in Spiderman: Far from Home and Onward, and his character's showdown with Pattinson's Pastor Teagardin is gripping from its outset, with no clear sign of who will emerge victorious until it's final shot – one of the most beautiful in the film. It is a scene that makes Pattinson's newest accent venture almost entirely forgivable. The film's focus lying solidly on Arvin does, however, operate at the detriment of other characters. Riley Keough and Jason Clarke as the serial killer duo Carl and Sandy seem criminally underrated – their storyline surrounding their escapades with Sandy's Sheriff brother Lee (Sebastian Stan) hot on their trail is almost entirely neglected until the last half an hour of the film. That being said, the integration of character arcs is otherwise nicely done; the subtle sloppiness of some moments should by no means discourage viewers from taking the time for this film, it is still worth every minute.
In its final moments, this film does itself the most justice. Arvin is presumably safe, in the passenger side of a stranger's truck, on his way to an unknown location. While the course of this film has trained its audience to fear the life of a hitchhiker, the completion of Arvin's journey is one that leaves its viewers relieved. Not only does this mark a new chapter for our protagonist, but marks the end of the brutal, gratuitous violence that has haunted this narrative since its inception. The psychological journey of this film is taxing, almost draining, on its audience, but still manages to prove itself as one of this year's best releases so far.
Verdict:
The Devil All The Time leaves its audience with no time to pray for mercy, but dwindles in its faith to commit to the importance of all its characters. Campos' saving grace is in the stellar performances of his leading cast and the peace of its resolution.
7/10
The Devil All The Time is available to stream on Netflix.
---
Looking for more of the latest releases? Check out these other articles from Redbrick Film:
Review: The Ground Beneath My Feet