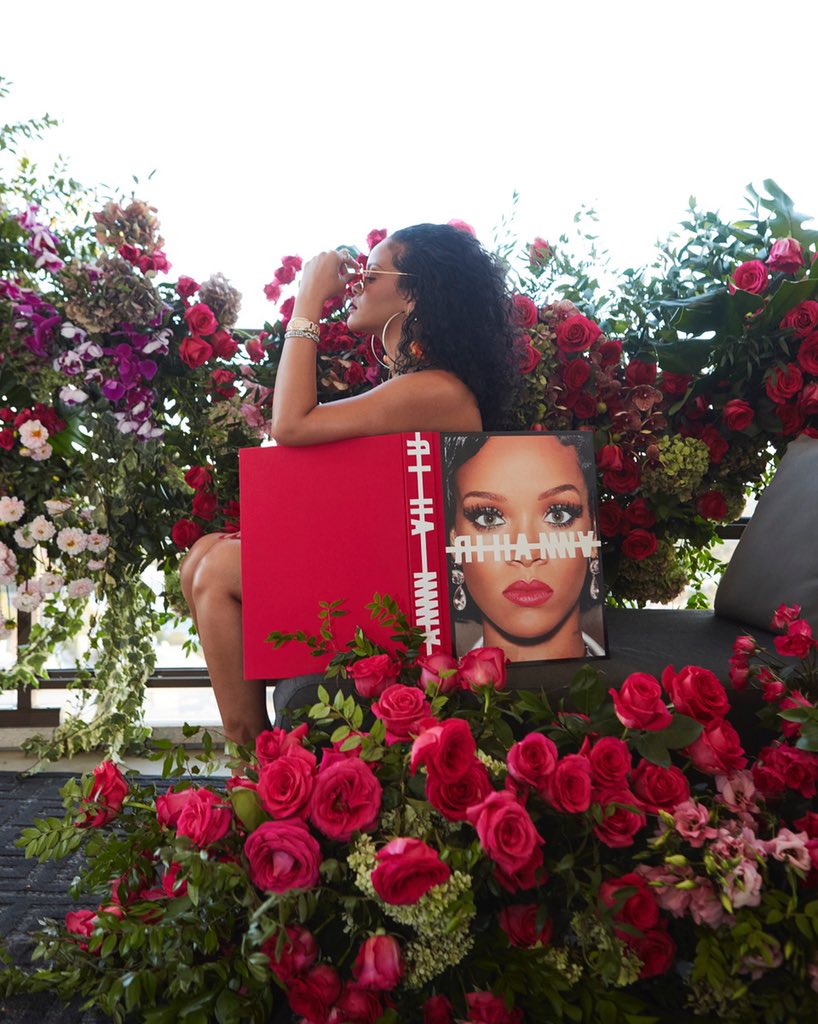 Life&Style's Issy Griffiths praises the star's impact on the fashion and beauty industry
This week, Rihanna made her first comeback into releasing music since 'Lemon' dropped in 2016. The collaboration with PartyNextDoor has instigated a new wave of insatiable fans relentlessly taking to Twitter and Instagram to demand the release of a new album, dubbed 'R9' by Tabloid newspapers.
Having already released eight albums, sold over 210 million singles worldwide and built two multimillion-dollar empires in the worlds of fashion and makeup, it is difficult to believe that Rihanna is only 32 years old. Already so accomplished, why are we putting so much pressure on her to release more music?
Yet in true Fenty style, Rihanna is not phased. In fact she has instead decided to have fun with it, dropping constant elusive messages and teases on her social media. Maybe she is days away from dropping a new E.P, or has no plans to do so any time soon. Either way, there is so much to celebrate from her departure away from the music industry into the world of commercial business with the launch of Fenty Beauty and Savage X Fenty. So what kind of impact have these business ventures had?
Starting with Savage X Fenty, which has been at the forefront of discussion in the fashion world in recent months following its rebellious debut show during September's New York Fashion Week, Rihanna is challenging the standards of beauty that are hegemonic in our society. Just look at her distinctively diverse selection of models walking the Fenty runway to include the likes of Slick Woods for instance- a model renowned for her unique look with gapped teeth and a bald head. Finally we are seeing refreshingly different looks featuring in runway fashion rather than the same old conventionally beautiful Gigi Hadid and Kendall Jenner landing the top spots. What's more, the show confidently featured transgender women such as Laverne Cox; models wearing headscarves; and women of non-conventionally 'perfect' body types: all demographics that have been historically excluded from the runway. For instance according to a Fashion Spot study, plus sized women shockingly tallied less than 0.43% of all castings during the NYFW 2017 Autumn/Winter season.
By contrast Rihanna is representing all women and cultivating an image that most can resonate with, rather than the restrictive image of the impossibly perfect Victoria's Secret Angel. In doing so she is helping to undermine the toxic narrative in our society that encourages us to criticize our appearances or constantly strive to look 'better', and instead promotes body acceptance and even confidence. In light of this, many have attributed the cancelling of the Victoria's Secret fashion show this year to a ramification of this new era of self-love and body confidence that Rihanna is helping to inaugurate. It seems the 'Fenty Effect' is no myth.
And this is just one of her multimillionaire companies. Crowned one of Time's 2017 'Inventions of the Year', Rihanna's debut business venture Fenty Beauty equally took the world by storm through its inclusivity, constituting one of the first high-street makeup brands to offer a spectrum of black and Asian skin shades as well as white. Through this Rihanna is helping to encourage the celebration of BAME features as well as white ones. It is about forcing the beauty brands to acknowledge their neglect of black and Asian women, and setting a precedent for representation across the beauty industry. Indeed, considered an equally positive outcome of 'the Fenty Effect', since the launch of Fenty Beauty in 2017, numerous brands such as Maybelline and Dior have also extended their collection of foundation shades to be more inclusive.
In her departure from music, Rihanna has launched two companies which have helped to reshape the constricting ideas of beauty that exist in our society. In setting a long-overdue precedent for representation in fashion and beauty, she is helping to create role models for young girls of all different shapes and ethnicities- finally allowing them to see themselves represented in empowered, ambitious career roles within industries that may have previously appeared impenetrable to them. Though Rihanna's celebration of diversity is not entirely revolutionary, building upon trends already spearheaded by brands like Tommy Hilfiger in its collaboration with Zendaya last Spring, the extreme popularity of the Fenty brands will likely play a key role in accelerating inclusivity in years to come.
So whilst we are still itching for the release of another Fenty album, I think everyone can agree that until then Rihanna assuredly deserves to Take A Bow for all the positivity that has come out of her forward-thinking entrepreneurship.
---
More articles about some amazing women…
"It's Time To Do Better": Female Entrepreneurs and the Media
Multi-Review: Little Women (2019)