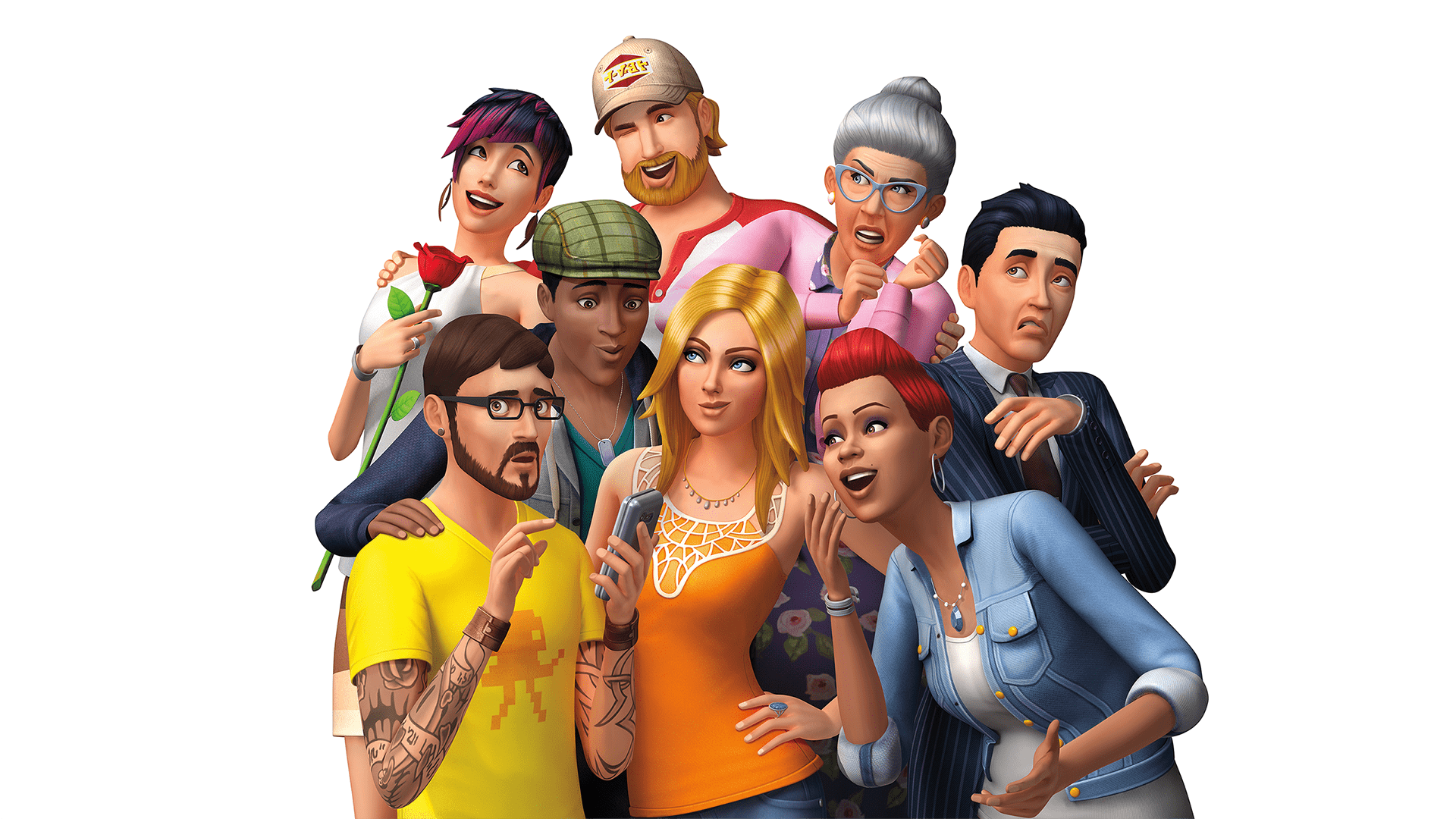 Dash gets down and dirty with the new Sims 4 Kits, a new series of mini-DLC that have fans asking if keeping up with the game it's simply too expensive
Sims 4 Kits, the next stage in publisher Electronic Arts' quest to transform the latest entry in their beloved life simulation franchise into a something which resembles less of an actual videogame and more of a vehicle to sell increasingly pricey downloadable content packs, has arrived. Advertised as 'mini collections of content,' users can now purchase one of these miniature DLC packs via EA's Origin platform.
It is worth noting that they're currently the cheapest bit of The Sims 4 extra content on offer, excluding the free 'Holiday Celebration Pack.' Whilst the price tag of £4.99 is still about the cost of a hearty lunch, missing out on your favourite meal deal seems a like small price to pay when compared to how much the array £9.99 'stuff packs,' £17.99 'game packs,' and £34.99 fully fledged 'DLC packs' will set you back. In fact, if we assume you own the base game, picking up every DLC on offer costs an eye-watering £718.59, at the time of writing, or roughly a year's worth of store-bought sandwiches.
Bearing in mind the astronomical costs associated with picking up even the most mediocre Sims 4 DLC content for the game (I am looking at you £34.99 eco living pack) I was almost morbidly curious to see what exactly these new budget-oriented offerings would get you. After sinking another £15 into the endless Sims 4 money pit that is my Origin Library, I swiftly discovered that the answer to this question is resoundingly little.
The first of the three kits, the 'Throwback Fit Kit,' introduces 19 pieces of gym wear based on designs from the 1990s. Whilst I did find one or two of brightly coloured spandex shorts somewhat appealing, all the designs pale in comparison with what can be made via the in-game clothing customiser, modded in by the community free of charge or even just gained via other DLC packs. You can find pictures of all the items included easily online, so if any of them particularly tickles your fancy this pack might be worth a buy but, at least in my case, it transpired to be nothing but a handful of mediocre items which I will probably never use.
Along a similar vein, the 'Country Kitchen Kit' brings 13 items inspired by rural American living. I found the selection of cutesy countertops, window styles and wallpapers to be just fine but, unless you're absolutely desperate to live out your Southern farmhouse dreams, they were all items I could have easily switched out for their base game counterparts. In fact, if the house builder didn't give you the specific option to sort items by DLC packs, I probably wouldn't have even noticed the new content – at least until I checked my real-world bank balance.
I was shocked to find the final of the three kits, the 'Bust the Dust Kit' the most interesting of the lot and, dare I say, probably the only one I would actively recommend getting. The only kit to add a new gameplay mechanic rather than purely cosmetic item changes brings the fun of vacuum cleaning to your sims' lives. Once the kit is installed, your virtual houses begin to slowly build up dust which must be kept at bay via one of the new purchasable hoovers, which can be placed in the world and interacted with by your sims. Two new traits, 'Perfectly Pristine' and 'Filthy and Fabulous' both change how your sims react to this new-found grime, with the latter allowing your sims to play with dust-bunnies, which in a neat humorous twist appear as little sentient pets rather than just mounds of dirt.
It is undeniably rather ironic that a kit based on the most mundane of everyday activities is one of the most feature-packed and exciting pieces of DLC that the Sims community has seen in a while, but that speaks more to the state of monetisation in the Sims 4 as a product rather than the packs themselves. Sure, you are effectively paying for what is effectively yet another chore to disrupt your sims' daily lives but at least this pack actually gives you something to do, rather than just having you pay a fiver for the privilege of a new colour scheme for your digital fridge.
---
Thank you for reading our latest piece. Check out more from Redbrick Gaming:
Pokemon Brilliant Diamond and Shining Pearl | First Impressions
The 'Switch Pro' Is Real and It's Coming Soon – Probably 
Redbrick's Top Ten Video Games of 2020