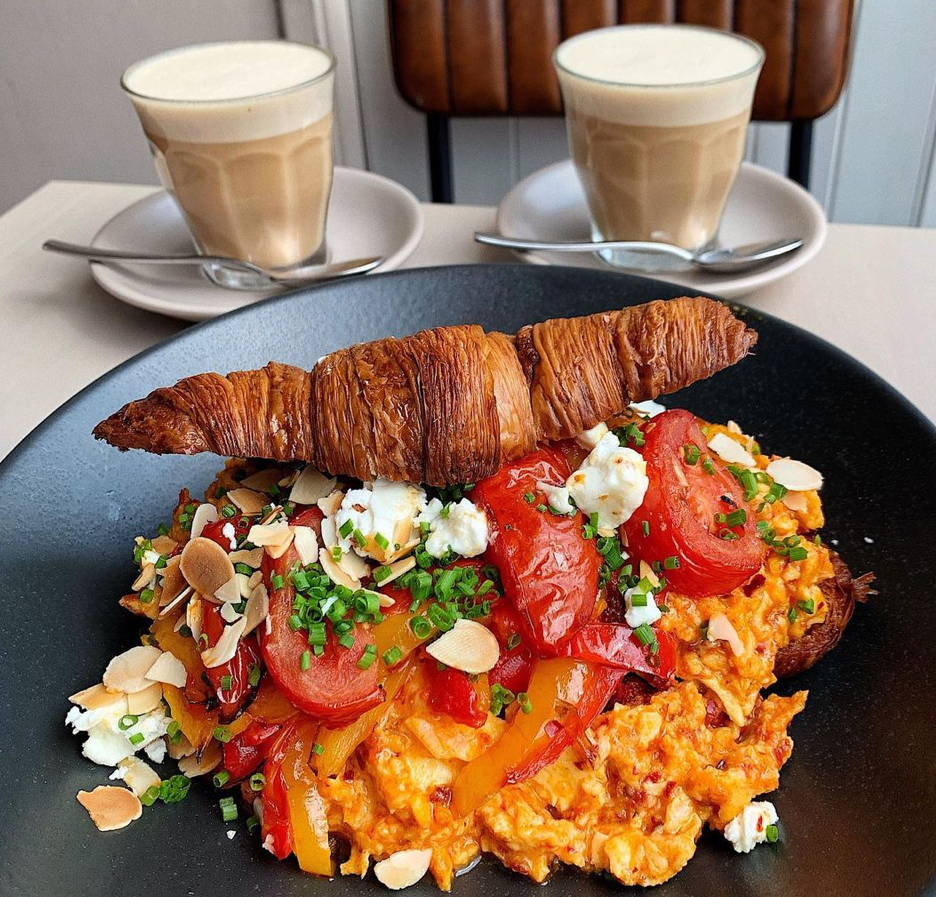 Food and Drink Editor, Chloe Hyde, presents her favourite Birmingham food accounts on Instagram, explaining why you need to follow them
With a city as diverse and vast as Birmingham, it can sometimes feel a little overwhelming trying to scout the best food spots. One of the best ways I discover hidden gems, including the latest openings, is through following Brum-based food accounts. 
Though there are so many out there, these are the ones that I have come across. The accounts I selected offer an exciting array of foodie venues (both chain and independent), coupled with reviews and accompanying photographs. Seeing actual photographs of the food adds another layer of appeal, rather than having to envision the meal from just the restaurant's menu. Talk about eye-candy!
@birmingham__foodreview
The username really does what it says on the tin. @birmingham__foodreview, amassing a very impressive 20,000 followers, offers a variety of short and sweet foodie-related posts. Ranging from specific menu item recommendations to personal restaurant experiences, this Birmingham account is perfect for a quick scroll through to see what is currently happening throughout the food scene. Something which stands out to me every time is the quality of the photographs – they really are a treat in themselves. If you're looking for a simple, appetising feed, this is the account for you!
@brumyum
Emma from @brumyum (a personal favourite Instagram handle of mine) has one of the most colourful pages I have seen in a while. I would be lying if I said I had not spent a considerable amount of time perusing her account. @brumyum's feed is packed with recommendations for local and independent food spots in and around Birmingham. There is something for everyone here, supplying an assorted selection of sweet and savoury food. This account will certainly have your stomach rumbling and your mouth watering. All in all, this foodie account is a ray of sunshine (which pairs nicely with an ice cream)! I cannot wait to see how this account continues to grow.
@bababouttown
Amy, or 'Bab' from @bababouttown brings the whole package with her popular foodie Instagram page. Every post is packed full of flavour and zest, truly showing how exciting Brum's food and drink sector is. Her page is very fun and does not take itself too seriously – a real breath of fresh air. @bababouttown hosts competitions for her fellow foodie followers to get involved in, bringing the whole food community together. Not only does Amy share her most recent food reviews and recommendations but she also intersperses her feed with photos from her travel. This makes her posts feel very varied and personal. Her account is a must-follow.
@brumfooddiaries
I can always rely on Millie from @brumfooddiaries to provide an in-depth honest review of Birmingham's eateries and bars. I find it very refreshing to see some drink reviews intermingled amongst the plethora of fabulous food – especially the cocktails. This account is extremely active and current. It gives recommendations and food-related thoughts more or less every single day. You will never be too far away from discovering the best food and drink spots as each post looks extremely delectable.
@birmingham__eats
Foodie duo Galina and Gareth are the founders of @birmingham__eats, a widely followed account for all things Birmingham food. This account allows the fantastic food to take centre stage and to speak for itself. Their posts are informative and professionally photographed, giving the name and price of the featured dish. Undoubtedly, this is very important in case it gives you food envy, and you want to give it a try yourself. Each post is different and satisfying for every part of your palate, spanning from cakes, coffees and cocktails to brunch, burgers and bakeries.
I would just like to thank each of these wonderful accounts for their willingness to speak with Redbrick Food&Drink and give us permission to share their fantastic photographs. Please give them a follow!
---
Can't get enough? Check out these other mouth-watering articles: