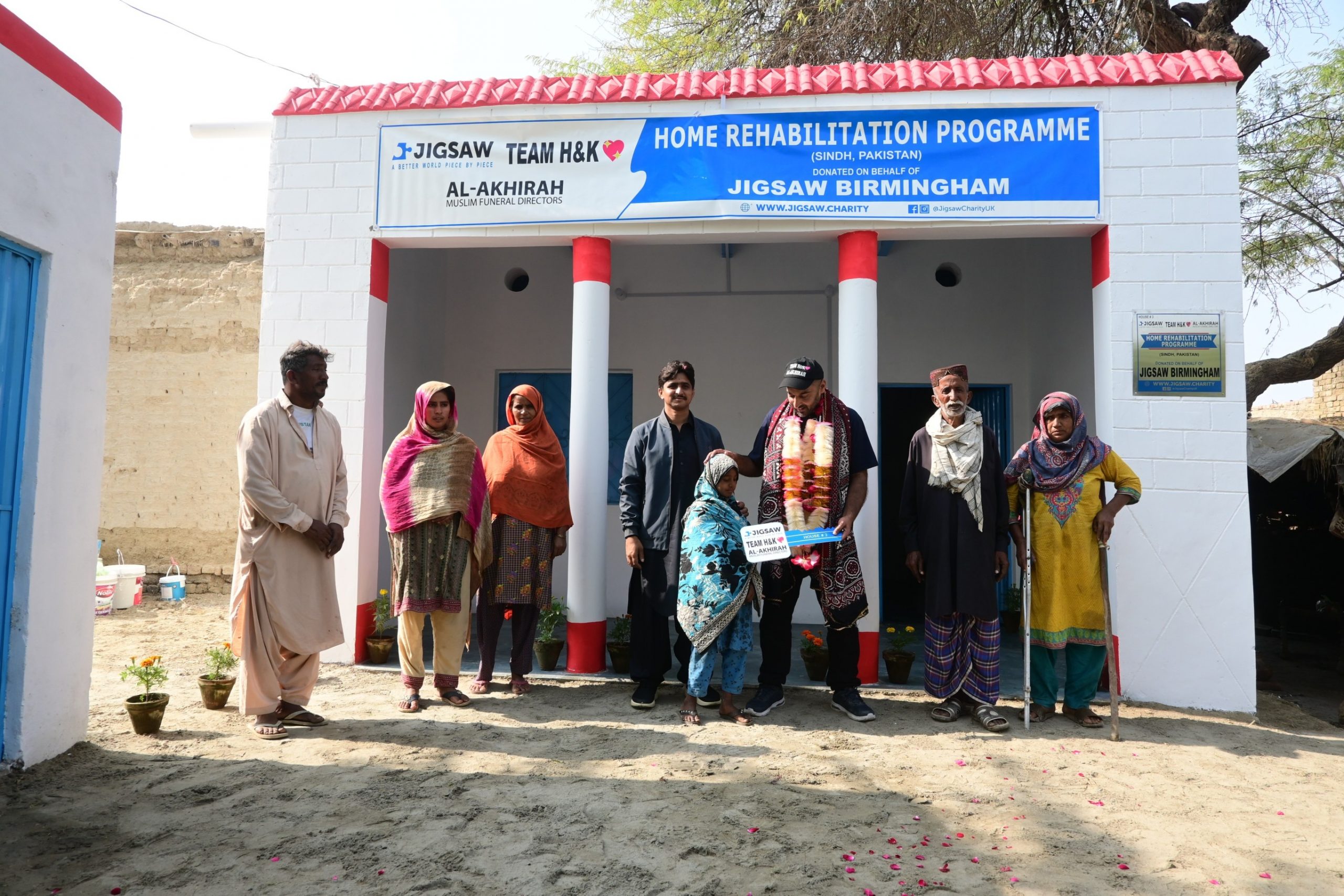 Digital Editor Cara-Louise Scott writes about a University of Birmingham student who raised £134,360 for people affected by the Pakistan floods
Leya Iqbal, a second-year sociology and social policy student at University of Birmingham has raised £134,360.51 for the Pakistan floods appeal.
Leya and her family (Team H&K) raised this big amount of money for Jigsaw Charity. 
Jigsaw is an independent non-profit organisation, based in Birmingham, founded by a team of activists and professionals who are wanting to make a positive impact and contribution to the lives of those left fortunate. Jigsaw was established in 2020 and is solely volunteer-managed and run. 
Their mission is to inspire others around the world to come together to create life-changing solutions to those struggling as a result of war, disease, poverty and disaster across the world. They go to the most remote locations of the world to help those who are most in need.
Jigsaw Charity also aims to provide transparency to donors through showing them pictures and videos of what they've done. They have built a school in Syria, and have provided lifesaving aid in some of the world's poorest regions. Examples of some of their aid include: livelihood programmes, honey bee farming kits, hot meals, wheelchairs, home rehabilitation, food parcels etc.
The floods in Pakistan started in June 2022. The extremely heavy rainfall in the country has led to this catastrophe, leaving one-third of Pakistan underwater. More than 1700 people have died since the floods began; 640 of this figure were children. 
33 million people have been affected, and 8 million people have been displaced. Nearly 15 million people in flood-affected areas are in need of emergency food assistance, with 9 million being pushed into poverty. 
It all started in 2021 during Ramadan where Leya's family launched their first appeal. They raised £55,000 in their first appeal and £45,000 in their winter 2021 appeal. Last year they raised £108,000 in their 2nd Ramadan appeal and £40,000 in their summer appeal 2022.
When asking Leya what her motivations were, she said: "The pakistan floods hit the poorest areas and they lost everything; we needed to be there for them. In sixth form, I knew I wanted to get involved in humanitarian work. When my parents asked what I wanted to do, I said I just wanted to work for a charity. Now my dream has come true. I want to make a difference and help those people in need. 
"As I'm Muslim, I feel it is my islamic sense of duty to help those in need."
Leya runs their Instagram page and her father, Yuser Iqbal who works full-time at Birmingham Airport whilst volunteering at Jigsaw Charity, travels to Pakistan to oversee and hand-deliver everyone's donations for every appeal their family have done. 
It can take around 15 hours to travel to Pakistan and another 15 on the road to get to destinations. He spends two weeks on average there. Some of the places are in mountains with limited access to the city, making the journey even harder. Whilst they do have partners in Pakistan who help and he sometimes goes over with a team, Leya said that most of the time he goes by himself.
As they are all volunteers, the travel expenses are all paid for by themselves and do not come out of the donations. 
For their Pakistan flood appeal they have distributed 200 mosquito nets, 1400 food parcels, 16000 hot meals, 100 tents, and 200 dish sets. 
They then moved onto phase two of their project, which was the home rehabilitation programme. They have built 20 homes for the families who have lost theirs, as well as providing food parcels. £2,350 builds a house with a washroom and furniture. £30 provides a monthly food parcel to a family in need.
They have a partnership with a funeral director company; Al-Akhirah Muslim Funeral Directors in Birmingham who have helped them generate funds throughout all their appeals. 
Two of their fundraising events for the Pakistan floods happened at the UoB Guild of Students too. This was in collaboration with the Islamic Arts and Heritage society, which Leya is on committee for. £2046.12 was raised by selling cakes, donuts, art pieces, candles, jewelries, teddy bears and henna.
Upon raising the money, they received media attention and multiple news outlets from the Pakistan Press Club who interviewed them regarding their motivation behind raising money for the flood victims.
They are incredibly passionate about helping those affected by poverty and disasters and have raised over £400,000 for Jigsaw Charity in under two years.
Leya, who hasn't been to Pakistan to help deliver the donations but wants to, recalls her father telling her about the reaction of one particular woman from Neelum Valley, Azad Kashmir: 'A woman started crying and said that the whole world had forgotten about them. They had no food and no aid for five years.'
'"It is upsetting to hear this and to see how many people are suffering, but it is also rewarding to see how we are helping.'
After raising £134,360.51 for the Pakistan floods, Leya and her family have launched their Pakistan Ramadan appeal to help those affected by the aftermath of floods and the economic crisis in Pakistan. The distribution will take place during Ramadan and will be hand- delivered by her father. They hope to provide food parcels, hot meals, water pumps, wheelchairs, rickshaws and honey bee farming kits to the destitute in Pakistan and are planning more fundraising events with the Islamic Arts and Heritage society at the university.
Check out their Instagram to learn more: @_teamhk
Visit their JustGiving page to donate to the Ramadan 2023 appeal: 
https://www.justgiving.com/page/haziqah-and-khadeejah-3
---
Check out the latest news reports here:
Former Vice Chancellor paid £372,000 for just four months work
Disabled Birmingham City Fans Wary of Attending Matches
West Midlands Ambulance Boss calls attention to Dangerous Delays