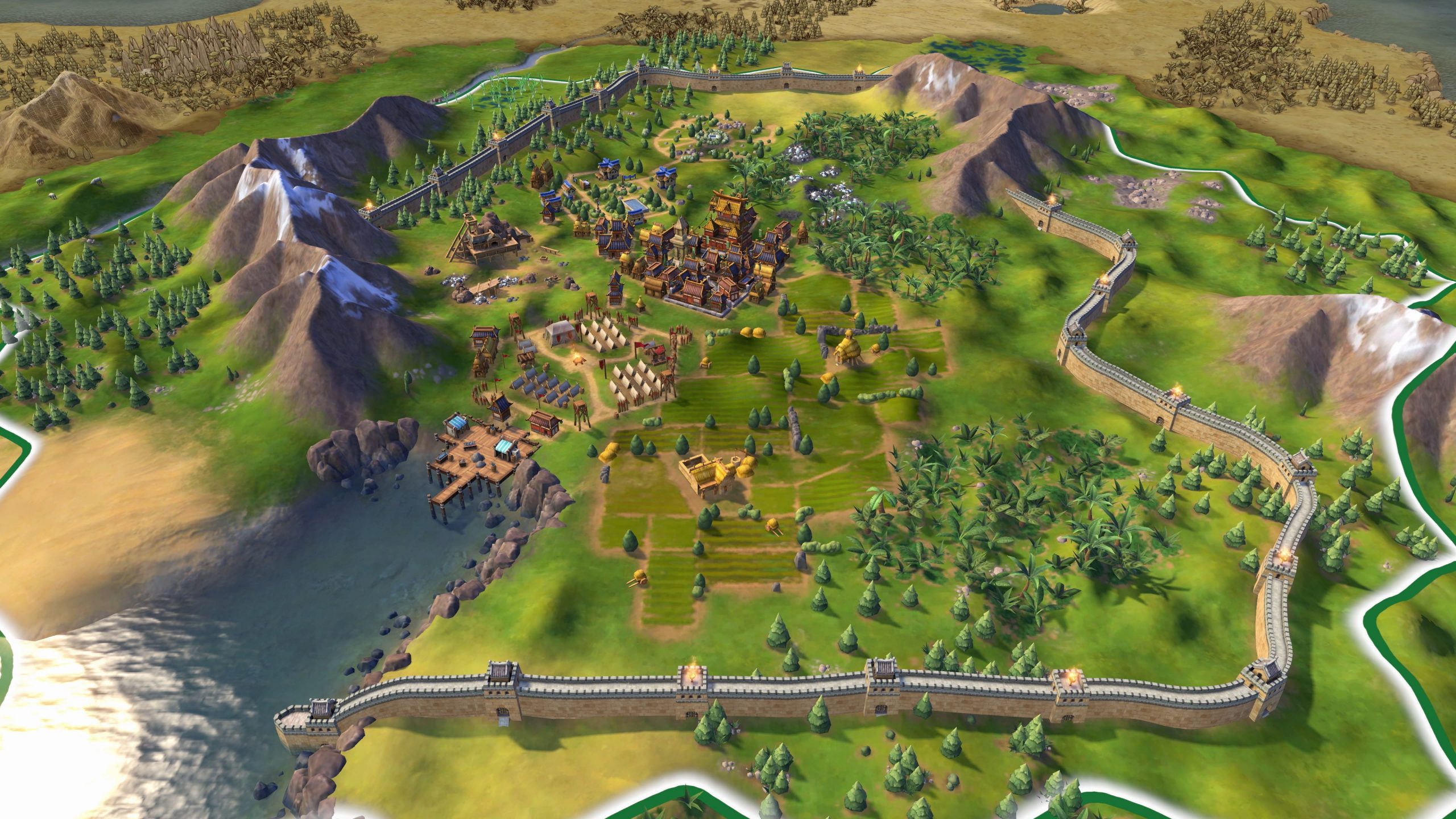 Civilization's next update is shaping up to be a big one, so Dash has very kindly put together all the information for you
Released back in 2016 Civilization VI marked a milestone in Sid Meier's beloved turn-based strategy franchise. In addition to launching on Microsoft Windows, Linux and OS X, the game was the first in the series to be branch out to consoles, with ports now available for the Xbox One, PlayStation 4, Nintendo Switch and even select mobile phones.
Although its streamlined mechanics and almost Pixar-esque visual style was initially met with some scepticism by die-hard series fans, the entry has gradually grown in scope through a plethora of free content updates and DLC releases. Now featuring over fifty world leaders to play as, a whole host of game modes ranging from the surprisingly strategic 'Secret Societies' to the unapologetically-the-top 'Apocalypse' modifier and even a multiplayer battle-royale component, Civilization VI can stand proudly alongside its much-loved series predecessors as a worthy successor.
All good things must come to and end however, and with 2020-2021's 'New Frontier' season pass rounding off with the recent release of March's Portugal leader pack, it appears that content for Civilization VI is finally beginning to wind down. In a post to the game's official Twitter account last week, the developers showcased some of the changes that will be coming to the game at the end of the month in what is being billed as the game's 'final free update.' Whilst the post's nebulous phrasing, particularly the emphasis on the word 'free', has left some room for speculation as to whether there could potentially be some more paid content in store for the game down the line, it seems unlikely.
In addition to announcing the update, the short video revealed some of the content which will be coming imminently to the game. This includes some of the most important, like the ability to play on a huge Earth map with leaders appearing in their historically accurate starting locations and even the addition of the heavily fan-requested trebuchet unit type. It also appears that almost all of the game's leaders will be receiving some kind of balance change, a few of which appear to be a potentially game-changing mix of substantial buffs and new abilities.
That is not all however, with the game's associate producer Kevin Schultz taking to Twitter to proclaim that notes listing the changes in the patch were almost 4,000 words in length. That is certainly one heck of a list and when we reached out to Kevin for a comment, he was more than happy to confirm that it would be safe to characterise this final update as 'a chonker'. 
Aside from its gargantuan word-count, any further details surrounding the exact content of the list of changes itself is yet to be revealed but I am already tingling with anticipation surrounding what kinds of exciting changes they could detail. More information is sure to arrive when Civilization VI's 'final patch' releases on April 22nd.
---
Thank you for reading our latest piece! Check out more from Redbrick Gaming:
Pokemon Brilliant Diamond and Shining Pearl | First Impressions
The 'Switch Pro' Is Real and It's Coming Soon – Probably 
Redbrick's Top Ten Video Games of 2020