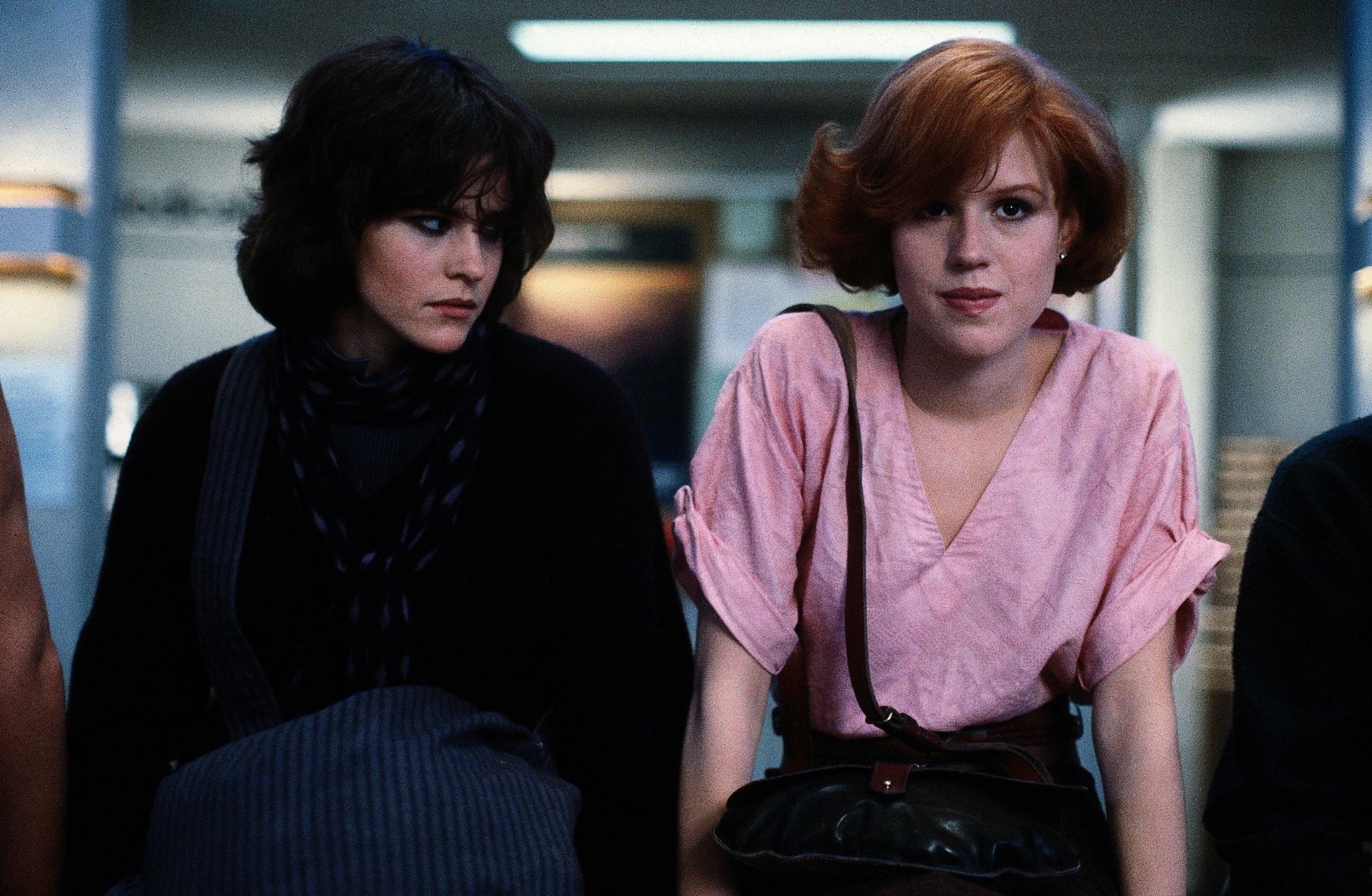 In a blast from the past, Film Critic Samantha Andrews delivers her Film Favourites.
The Breakfast Club (1985)
Perhaps one of the most iconic 80s films, The Breakfast Club is the perfect coming of age film. My mom showed me this film when I was about 15, expecting me to be bored within the first few scenes. Given, hardly anything dramatic happens and the plot revolves solely around the five characters sat in detention all day. But I fell in love with each character as they opened up with each other and I found myself deeply invested in how their lives would continue after this day in detention. Watching each character develop personally as they bonded with each other was really powerful. This film has resonated with me ever since I first watched it with my mom, and very swiftly became my favourite film. Each character is so interesting and there's something quite charming about the tropes they represent.
The Breakfast Club is the quintessential coming of age film, and its legacy in popular culture is a testimony to its brilliance. From the memorable characters, to the cool and iconic 80s fashion and the brilliant soundtrack, The Breakfast Club found itself a place in my heart and will always be one of my favourites.
Sing Street (2016)
I am pretty sure that I have recommended Sing Street to most of the people I know at one point. This film is a charming story of a boy that starts a band to impress a girl but being set in the 80s allows for the story to be told beautifully through its musical chronology. Each band from Duran Duran to The Cure influences their sound and visually, you see the development of these aesthetics on screen.
As someone who was brought up surrounded by my parent's eclectic music from the 80s and 90s, I absolutely fell in love with this film and its entire soundtrack. The characters are so loveable as they hopelessly attempt to form a band, and yet their songs stand out on the soundtrack too. Sing Street is full of pure joy but is made particularly special because of its musical direction and influences.
Monsters, Inc. (2001)
This is a film from my childhood that has stuck with me and will always be one of my favourites. Monsters, Inc. is my feel-good film that will instantly uplift me. From the colourful characters to the witty comedy and fun concept, this film is full of playfulness. Every time I watch it, I find myself enjoying it more and more.
Monsters, Inc.'s genius lies in its transformation of a concept that most children fear (monsters in the wardrobe) and making it into a fun and joyful other world. The concept of a colourful monster world fascinated me as a child, and Pixar animated the film beautifully to conjure a sense of whimsy to it. I still find myself amused by all of Mike Wazowski's sarcastic, off-hand jokes and physical comedy. It is hard to guess at how many times I have watched this film, but I can guarantee that it is one that I will continue to watch for a long time.
Kiki's Delivery Service (1989)
Kiki's Delivery Service is a beautiful and heart-warming film that I only discovered last year when  Studio Ghibli's films were added to Netflix. A simple tale of a young witch that must leave home and find her special talent is elevated into a masterpiece of artistry and whimsy due to the beauty of the animation.
Every single scene in this film is illustrated to perfection, making each landscape beautiful to watch. From Kiki flying her broom over the town, to the forest landscapes, the film is a beautiful escape into a world of fanciful magic. The albeit simple plot is endearing and playful, with an uplifting narrative and aesthetic that I couldn't help but fall in love with.
Back to the Future (1985)
I only watched Back to the Future back in 2015 on the date that Marty McFly travels to in Back to the Future II. A TV channel was playing the trilogy all day, and my parents had it on, so I watched along with them. The story of an underdog time travelling in a time machine made by his best friend, a mad scientist, and then having to set his parents up with each other allows for so much fun to be had. Plus, the upbeat sound of Huey Lewis and the News' 'The Power of Love' completely makes it. I watched each film in the trilogy in one sitting that night.
Whilst Back to the Future II and Back to the Future III falter a little in quality, the original Back to the Future will forever be timeless. From Michael J. Fox's brilliant portrayal of the boyish, awkward Marty McFly, to the chaos of Christopher Lloyd's Doc, the characters are charming. Meanwhile, the dialogue is perfectly memorable, and I find myself constantly quoting moments of the film in day to day conversation.
---
Looking for more film favourites? Check out these other articles from Redbrick Film:
Redbrick Rewind: Clouds of Sils Maria