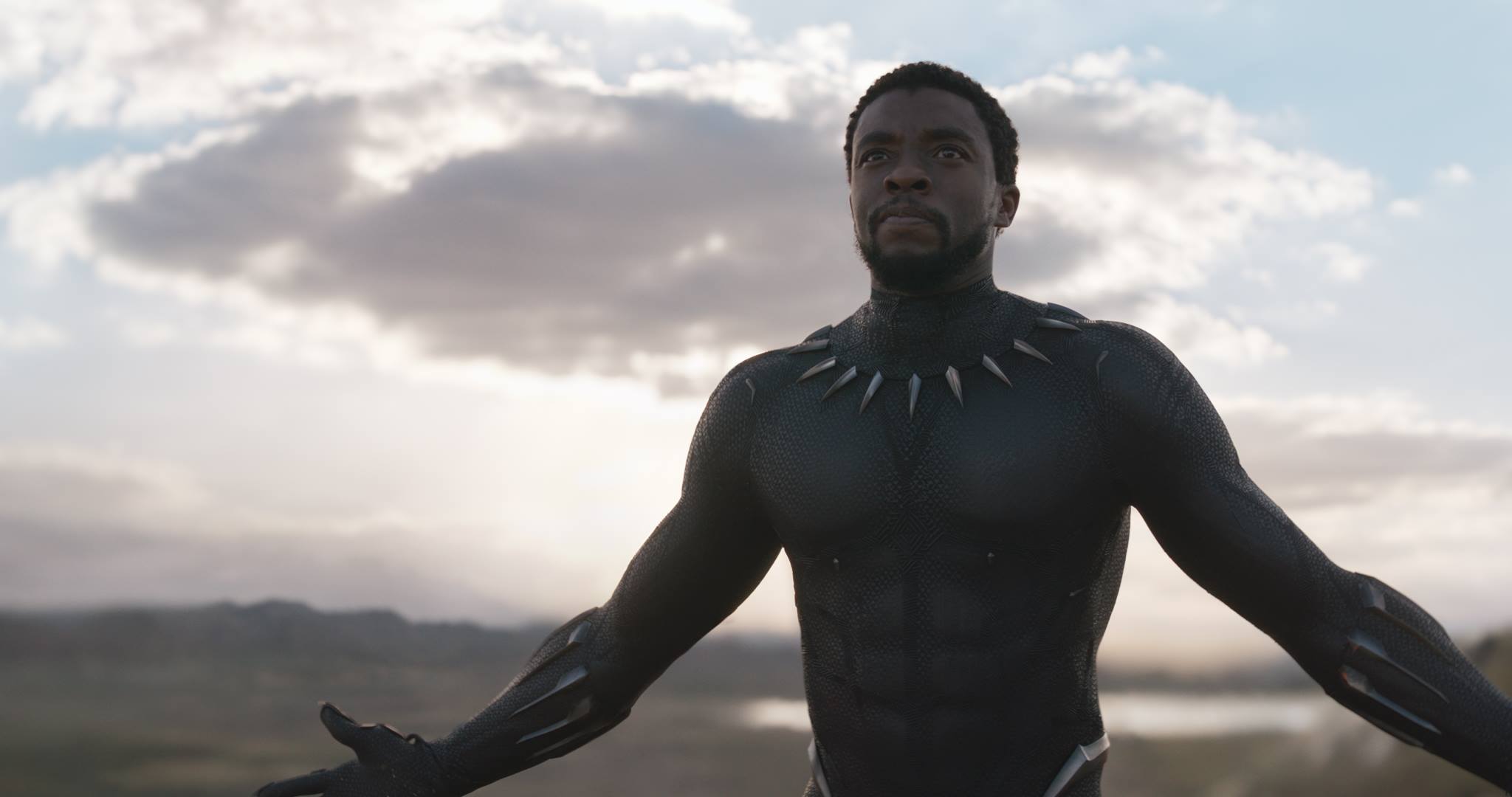 Comment Editor Ffion Hâf discusses Marvel's lack of diverse leading superheroes
Content Warning: mentions of racism and trafficking
Superhero films will always be a firm favourite in most households. There is something about them that takes you away from reality and immerses you into their world for a few hours, providing an escape where someone will always be there for you.  However, what we truly love about them is their ability to bring strength and hope to viewers. Almost every time, you can rest assured that the hero will save the day. They are meant to inspire audiences, representing a figure that we can strive to be like. What child doesn't want to look at their favourite hero and think 'I want to be like that person one day'? However, this presents a flaw within Hollywood, specifically found within Marvel films: the lack of diversity. Filmmakers should be striving to present every individual with a hero that they can see themselves in because, if not, that raises the question of who is worthy enough to be represented when the obvious answer is everyone. No matter your gender, sex, race, or ethnicity, you deserve a superhero film to attach yourself to. 
Shang-Chi and the Legend of the Ten Rings is the 25th feature film in the Marvel Cinematic Universe, however, it marks a historic franchise first: it is the only Marvel film with an Asian lead, and with a predominantly Asian director (Destin Daniel Cretton), writer (Dave Callaham), and cast. Simu Liu is undoubtedly a perfect fit for the role and has taken the responsibility with stride. He mentions on Instagram how 'this film will change the world. [ putting] A smile where there wasn't one before. Pride where there was shame. Compassion where there was ignorance,' and I believe that his message encapsulates just how important it is for the Asian community to be represented by such a worthy hero. It is a milestone that has been long overdue, arriving during a shocking period of a rise in anti-Asian hate crimes. However, it gives Asian people the representation in a positive light that they deserve, and Shang-Chi contributes to the process of reclaiming their voices.
Representation can never be a negative thing, and one of the most important aspects of Shang-Chi is that many children will see themselves for the first time in a Marvel hero. Furthermore, the representation of Chinese heritage highlights the beauty within cultures that are often forgotten about or overlooked. For instance, the mesmerising qualities of the martial arts used within combat scenes, giving audiences fight scenes like no other Marvel film. However, a scene that stood out to me was the fight between Wenwu and Shang-Chi's mother Ying Li. Not only was the scenery beautiful, but the mix of combat, natural elements and pure chemistry between the actors was utterly magnificent. Shang-Chi was a breath of fresh air in comparison to the most recent Marvel films, it is honestly like no other and that is down to the utter talent of the actors and the team behind the scenes. 
Despite its attempt for inclusivity, Marvel has a long way to go, as in the run-up to Shang-Chi's launch, Disney's CEO Bob Chapek commented that its theatrical release was 'going to be an interesting experiment.' When the people behind the productions are insensitive and culturally unaware, it becomes evident that there is more work that needs to be done to enact change. Liu articulated the perfect response, stating that 'we are not an experiment […] we are the celebration of culture and joy that will persevere after an embattled year.' These characters are going to change thousands of lives, and they deserve to be treated with appropriate respect. The film has proved to be a major success at the box office as well as praise from both audiences and critics, thus proving the fact that we needed this film long ago, putting any doubts that Hollywood may have on Asian-led films were instantly put to shame. 
After Black Panther was released in 2018, it earned 1 billion dollars worldwide and brought Marvel Studios its first Oscar. They soon realised that the impact was greater than the material gains; it sent a message that there was not enough representation for black characters, something that audiences had been anticipating for years. This should have been the first indicator that changes needed to be made for diversity. For both adults and children, this was the first time they had been represented by a hero, combatting both negative stereotypes and issues of racism. Both Rhodey and Sam Wilson had served as background characters for years and although they were much loved by audiences, neither were given more than the task of supporting Steve Rogers and Tony Stark. Therefore, what made Black Panther so important was its dedication to making well-rounded and inspiring characters of colour. Finally, black characters were given the focus that they deserved. 
Whilst commenting on the Black Lives Matter movement, Anthony Mackie stated: 'When you do Black Panther, you have a black director, black producer, a black costume designer, a black stunt choreographer. If you only can hire the black people for the black movie, are you saying they're not good enough when you have a mostly white cast?'  It should not have taken Marvel all those years to represent black talent. Undeniably it is important that these films are produced by those who relate and understand them best, however, this does not mean that this is all they are good for. You cannot put black artists and professionals in a box, stating that they are only worthy of working on films that feature their skin colour – they deserve to be represented on all fronts.  
The centrepiece of the Avengers consisted of strong, white male heroes like Iron Man, Captain America, Thor, Hawkeye and Hulk, with the singular exception of Black Widow. If Marvel's pitiful attempt for diversity by including one woman hero was the best they could do, things become worse when you look deeper into Natasha's first appearance. Introduced in Iron Man 2, she serves mainly as eye candy for her male counterparts, which is reinforced when Tony Stark states 'I want one' after finding pictures of her as an underwear model online. She was not introduced to be a hero; instead, she was cast as a love interest for the men, and inevitably proved herself worthy of her title. 
Not only are the women treated differently in Marvel films, but their costumes are distinguishably tighter and reveal more skin. Whilst Iron Man is clad in solid armour designed to show his might, Black Widow supports a skin-tight bodysuit. Whilst this simply screams sexism at its finest, it does not finish there – not only are outfits and character traits heavily sexualised, but so is the nature of combat. Black Widow is often found wrapping her thighs around the villain's neck in a takedown or using seduction to coerce them. Whilst this may be mistaken as sexual empowerment, I argue that this is simply downplaying a woman's abilities, suggesting that her greatest assets will always be her appearance. 
As a fan of Marvel, I have always found Black Widow both a fascinating character and an empowering role model, therefore it brings into question why she has only just received her standalone film. The time where more female heroes are given the spotlight has been upon us for years, however, Marvel is only just coming to terms with this. Significantly, Natasha and Yelena take down a villain, notorious for trafficking girls and turning them into assassins. Therefore, the film became an opportunity for women to take back control for the abuse and trauma that men inflict upon them, a notion that is all the more important in light of the #MeToo movement. When considering her backstory, director Cate Shortland wanted to move Natasha away from the 'character created for the male gaze' because it was not who she was, nor what young women needed as a role model. Unsurprisingly, this was the first film in which Marvel hired a solo female director, because they only seem capable of hiring diverse crew members when it suits the production. The success of Black Widow reinforces that not only do female superhero films sell incredibly well, and are well-received by audiences, but also demonstrates the talent behind the making of them are just as underrepresented and overlooked. 
Despite being the woman to headline the first female-led Marvel film, Captain Marvel, actress Brie Larson has previously spoken out on the need for diversity in the MCU. Larson made a valid statement, explaining that 'diverse storytelling matters, the female experience matters.' For example, Captain Marvel's role in Avengers: Endgame felt like somewhat of a background character and is given little to no substance or significance. She is missing for the most part of the film and only returns to fail at defeating Thanos. In spite of being capable of almost anything and single-handedly destroying his ship, the film sends a decisive message that saving the world is a man's role. Although some may argue that within Endgame, Marvel gave us the 'empowering' moment where all the female characters show up and have Captain Marvel's back, in reality, it is rather futile, as the film does not bother to show their potential and instead, they are all defeated. Each woman is inevitably thrown aside, just like in every other Marvel film when they are not the central protagonist. Where Marvel is going wrong is not in their lack of strong female characters, but the way in which they showcase them; they craft these scenes in a way to throw women a bone rather than giving these amazing heroes the spotlight they deserve. 
Marvel have a long way to make up for the lack of diversity over the years. They may be moving in the right direction when giving different types of heroes their limelight, however there are still serious problems to be addressed. Many diverse groups are still unrepresented within the films, the LGTBQ+ community and women of colour being a few of many. As well as the notion that ethnic minorities or women are only given their standalone films as a singular occurrence to appease unhappy audiences, these are all characters who are just as worthy as their white male counterparts. 
---
Wanting to read more features on cinema? Check out these Redbrick Film articles:
Promising Young Woman and Sexism in Film
What Makes a Good Book Adaptation?