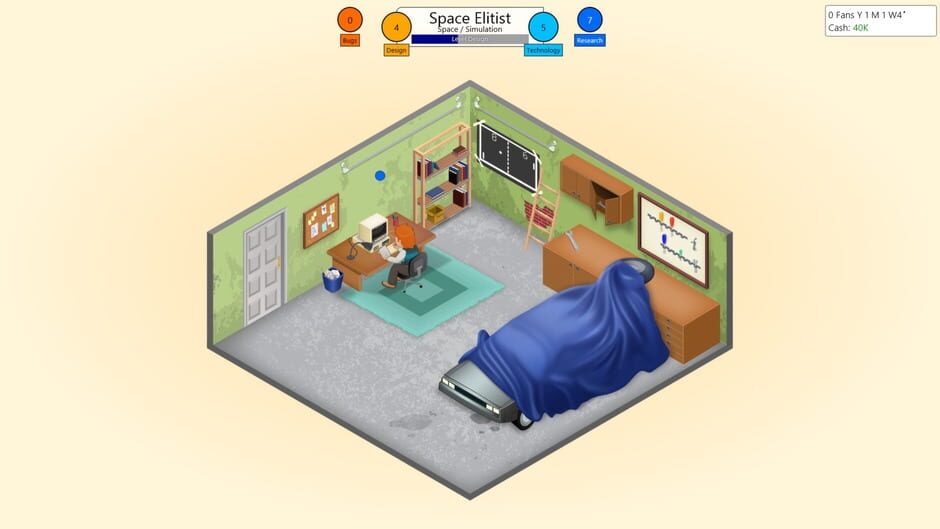 Looking for a new simulation game to play? Kyle Moffat gives his verdict on Game Dev Tycoon, to see if the Nintendo Switch port is worth the price
On the 8th October 2020, Game Dev Tycoon released on the Nintendo Switch. Distributed in 2012, this title has appeared on other platforms, such as PC and iOS. Overall Game Dev Tycoon has amassed positive reviews and many of these come from experiences on mobile platforms. In the video games industry, so much can happen in just eight years. So, the question is with Game Dev Tycoon: does it still hold up? I am going to try and answer this question! Without further ado, we shall venture through the world of this simulation title, exclusively the Nintendo Switch version.
In Game Dev Tycoon, the player must build a gaming company and start from the bottom, creating games and employing workers to become one of the big boys in the industry. Along the way, researching is important to become a big name and that is where we will start. Researching in Game Dev Tycoon is very purposeful. By doing so, you can create better game engines to improve your video games. Additionally, you can explore countless video game topics! From Cyberpunk to Alternative History to Prison, the topics are wide in range.
Within every topic, players must effectively balance several elements of their video games. Some of these include world design, sound, graphics and artificial intelligence. Furthermore, deciding the audience and game console can make a large difference in a game's success. Some topics and audiences are just not appropriate for certain gaming consoles. For example, you would not expect a massive and graphically impressive Adventure game on a portable console, now would you?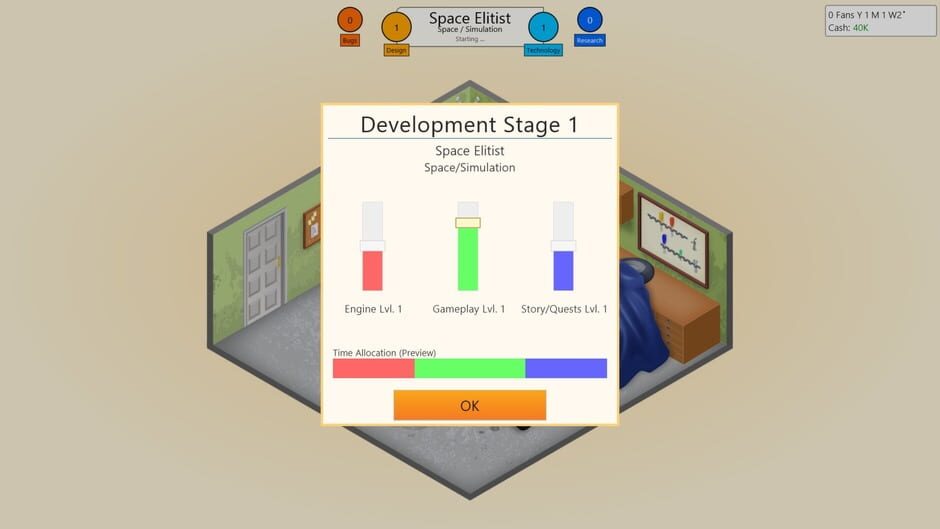 Genres are also integral to a game succeeding. Pick the incorrect genre for your topic or console, and sales will plummet. Choose the correct topic and get everything else correct, and you will be earning the big bucks. This is what kept me experimenting. Finding the perfect combination of genre, topic, audience and so on can be difficult. Fortunately, once you find this, it feels like a real achievement, as your game hits perfect 10's from reviewers! However, once you find the perfect combination, it is not a guarantee you will achieve perfect 10's again. This is what encourages me to explore other combinations, as some elements are left out of your control in terms of ratings. Furthermore, your fictional audience may get tired of the same type of games appearing, so diversity is key.
While Game Dev Tycoon cannot use real console names, we know what consoles are trying to be displayed. A couple of letters might be changed around but you can still locate the PlayStation or Gameboy. Venturing through the years in this game alongside real life game console releases is wonderful. It gives an impression of just how competitive the video game industry is and allows the player to journey through the industry's life-cycle.
I will not lie; I have played two different saves on Game Dev Tycoon. On the first, I was learning the ropes and went bankrupt. On the second save, I flourished. It takes time to learn the ins and outs of Game Dev Tycoon but once I did, I felt confident and enjoyed my time. Playing the first couple of hours is still fun, but there is a challenge and chance of catastrophic failure. Thus, I had two stages of playing this game, both of which different and fun. As a result, Game Dev Tycoon had additional longevity to its gameplay.
I must say that Game Dev Tycoon fits well with the Switch. This title is one that you pick up and play in short bursts, say one hour. Being a Switch port benefits the game because you can quickly get into the game, unlike on a PC for example. Thus, I felt encouraged to pick it up and play whenever I had a few minutes of free time.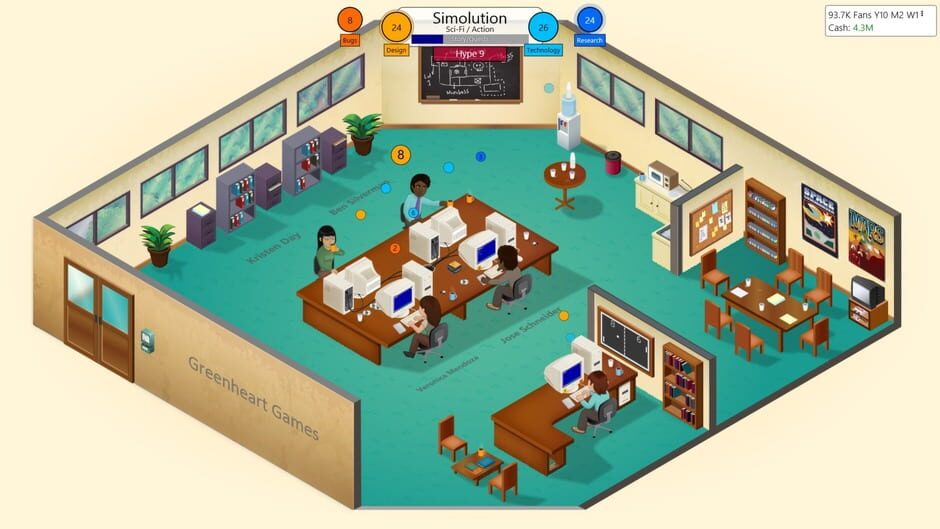 So many positives, but unfortunately, there a couple of points on the negative side. Firstly, for a game that is now eight years old, I was hoping for the Switch port to introduce something different. While this is to stay authentic to the original, I cannot help but feel like something could have been added to this port. Some improved menus and colours appear but little else changes. Secondly, Game Dev Tycoon becomes repetitive after a while. Some gamers will really enjoy this, but it is not for me. Regardless, I still really enjoyed the first twenty-five in-game years.
While it can be challenging at first, I encourage any simulation game lovers to pick this. It is simply a matter of trial and error as well as getting used to the features of Game Dev Tycoon. Afterwards, you can really get to enjoy the experimenting and combinations on offer.
---
Thank you for checking out this article! Check out more from Redbrick Gaming here:
The Coming and Going of Gaming Fads, Featuring Among Us
Amazon Luna: What is it? And what does it mean for gaming?
More Pokemon titles could be coming to the Nintendo Switch in this leaked collection