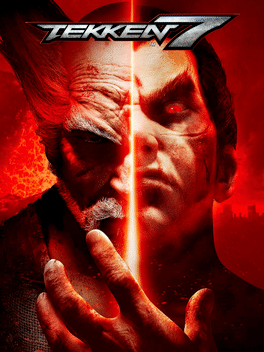 Kyle Moffat takes a sneak peek at the newest fighter for Super Smash Bros. Ultimate, Tekken's very own, Kazuya Mishima.
At E3 2021, it was revealed that Tekken's Kazuya Mishima will join the Super Smash Bros. Ultimate (SSBU) roster. Tekken now joins rival fighting game franchise Street Fighter (with Ryu and Ken) in having a fighter in SSBU. This reveal comes as somewhat of a surprise, with some rumours suggesting Crash Bandicoot would be the next inclusion. Nonetheless, the choice to include Kazuya Mishima is very intriguing.
Why Kazuya Mishima? Why not Another Tekken Character?
Anybody who plays Tekken is aware that Kazuya is one of the three poster boys, alongside father Heihachi Mishima and son Jin Kazama. With this, some may ask why Kazuya was the character chosen. Well, one reason might be that he was Tekken's original protagonist. Heihachi was the protagonist in Tekken 2, but is known for his iconic hairstyle and for being Tekken's key antagonist in several games. As for Jin, he was first introduced in Tekken 3 and has been a key character since. However, in Tekken 7, the story focused significantly less on him. So, Kazuya can be considered as the main character of Tekken. Kazuya joins Pac-Man as Bandai Namco's representation is SSBU.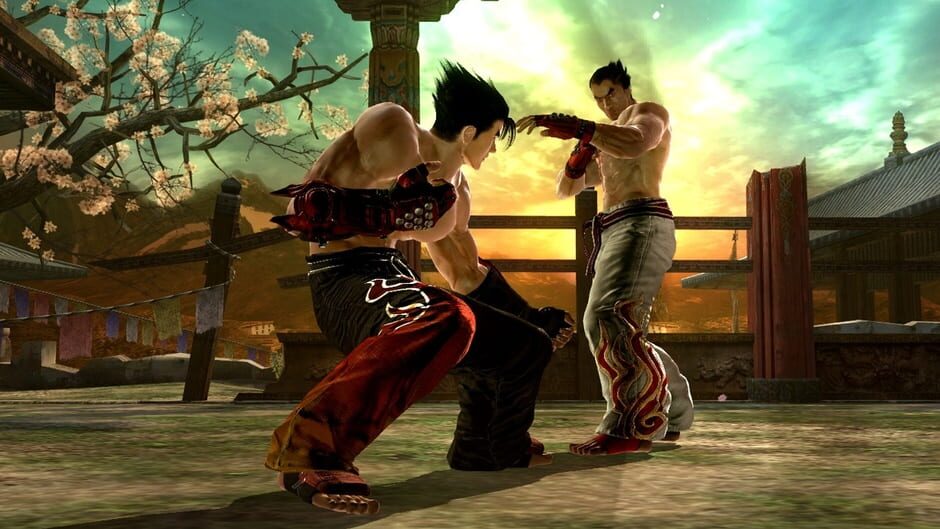 Can we Expect a New Tekken Game?
The timing of Kazuya's appearance is intriguing. The last Tekken game was Tekken 7, released on consoles in June 2017, so perhaps it is time for a new release. However, Tekken releases are not consistent so there is no guarantee. It is also doubtful because Tekken 7 DLC has been released as recent as 23rd March 2021. So, we may still be waiting some time before a new Tekken game is released. However, with the cliff-hanger of Tekken 7's story comes an expectation for the story to continue. Perhaps we will receive an announcement soon.
We have Street Fighter and Tekken Characters, Could we see a Mortal Kombat Character?
The simple answer to me, is no. Fans of fighting games know that Mortal Kombat, Street Fighter and Tekken are the big three, with Super Smash Bros also in the mix. I do not believe a Mortal Kombat character would be appropriate for SSBU. It would be near impossible to make the likes of Scorpion, Sub-Zero and Lui Kang child-friendly without drastically changing them for worse. Also, Nintendo would not want the associations with Mortal Kombat in terms of its bloody, brutal fatalities in its fighting game, so I imagine they will steer clear.
What Moves can Kazuya Perform?
The movesets in Smash Bros are significantly smaller than that of Tekken. Nonetheless Kazuya has his iconic moves, including his electric punches and the spin kick. It also seems that he can perform the incredible combos that we see in Tekken. It is hard to say if they will be more difficult to perform, however. In addition, that trailer uses Tekken sound effects when Kazuya's punches and kicks land, which is a great nod to the franchise.
Kazuya's final smash intrigues me. Turning into Devil Kazuya and shooting laser beams at unsuspecting opponents sounds fun. It is also relevant in relation to Tekken 7, as the devil lore is key to the narrative. Certain moves also seem to require Kazuya using Devil's powers which means it will not be locked behind Kazuya's Final Smash.
While we do not know a date just yet, the inclusion of Kazuya into SSBU is exciting. It will be interesting to see how good he is in the game and if any Tekken announcements follow this.
---
Check out other pieces from Redbrick Gaming here:
Film and Gaming: Films that Could Make Great Video Games
Assassin's Creed: Ezio Trilogy | Retrospective
Steve, Alex, Zombie and Enderman from Minecraft Join Smash Bros. Ultimate
Pokemon Brilliant Diamond and Shining Pearl | First Impressions