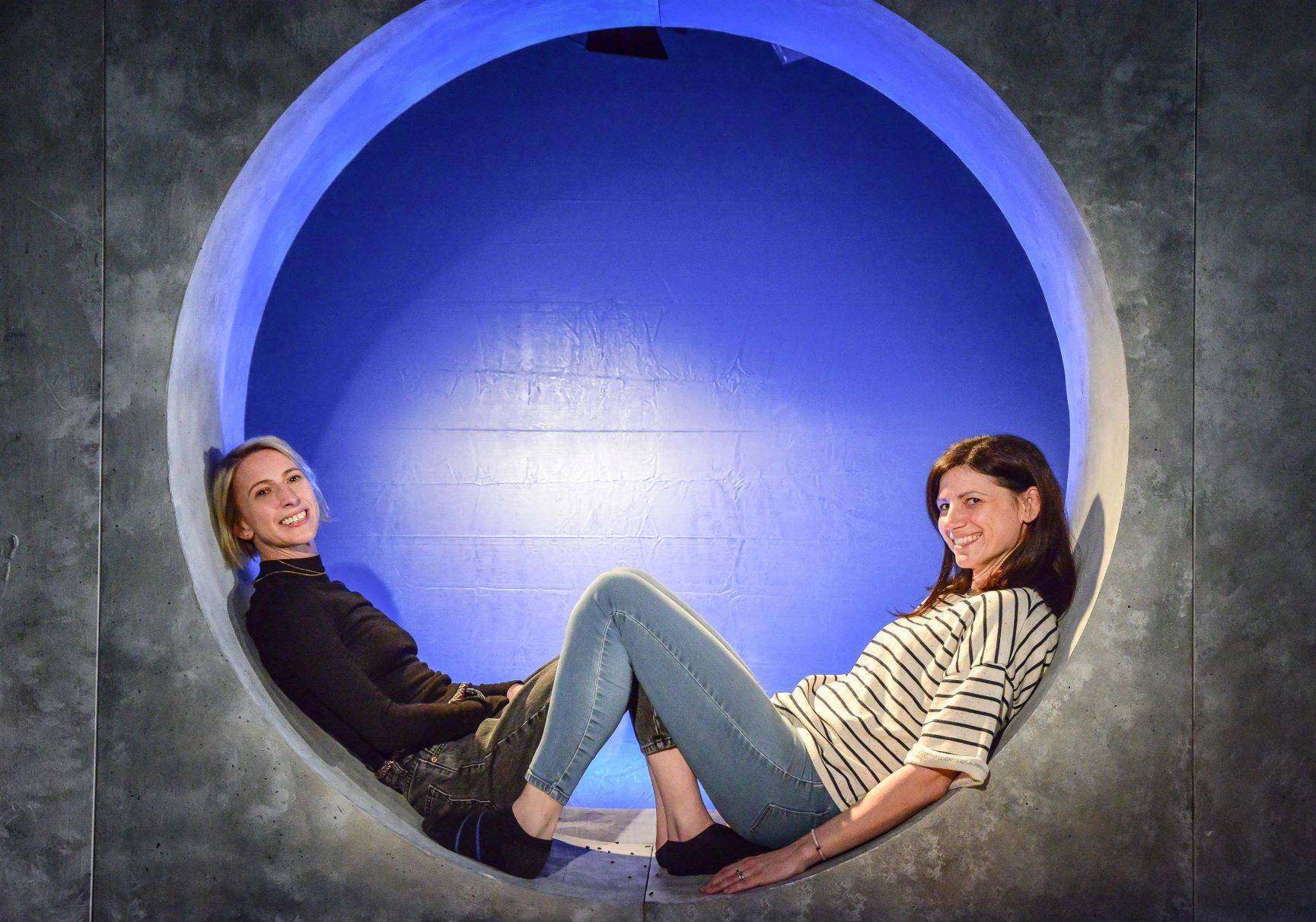 Culture Writer Joi Foote reviews LAVA at the Birmingham REP, praising the production for its subversion of the 'Girl Meets Boy' trope and the fantastic acting of its cast
In the intimate setting at the Birmingham Reparatory Theatre, Fifth Word and the Nottingham Playhouse presented us with LAVA. Written by award-winning playwright James Fitz, we follow the lives of our four characters Vin (Dan Parr), Rach (Bethany Antonia), Jamie (Oli Higginson) and Vicky (Kacey Ainsworth). You would think 'Boy meets Girl' would be a tale as old as time, however, Fitz pushes against the constraints of this trope and in doing so explores themes of grief, mental health and a sense of belonging.
We arrive at the play during the aftermath of an asteroid that has just hit London. Whilst that wreaks havoc on the capital city, we follow those in a small town far away from the unfolding chaos. Despite this, the residents are dealing with problems of their own. Vin, unbeknown to the other characters, is suffering from selective mutism. They assume he cannot or will not speak and at one point they refer to this as his 'silent act'. So, when he meets Rach and their friendship begins to blossom, she immediately wants to 'fix' him and sees getting him to use his voice as the only way to do this. The performance was subsequently followed by a Q&A session with co-director Angharad Jones and the cast members, where they sat down to discuss the play and answer any questions the audience had.
Dan Parr in his portrayal of Vin was truly remarkable. The manner in which he was able to tell a story without speaking shows how far you can push the limitations of theatre. He certainly lived up to the task of communicating to an audience solely through non-verbal means, from the clenched fists in his moments of frustration to his trembling upper lip in moments of high emotion. The intimate setting proved crucial in his portrayal. Without it, such subtle cues could have potentially been missed by the audience, thus derailing the connection with his character. His depiction of what often was this character's most inner turmoil and frustration was felt amongst us all. Parr discussed the difficulties in bringing his character to life in the post-show panel, describing it as a very unique experience and one he had never encountered before. He however went on to elaborate that this lack of scripted dialogue allowed him to be freer with the depiction of his character.
His accompanying cast mates too weighed in on the discussion as Higginson [who played Jamie] commented: there is no bigger obstacle than an actor who doesn't talk back to you. He added that having no scripted lines enables Parr to control the narrative more than the others as he can be totally playful and flexible with his acting. Bethany Antonia [Rachel] also spoke about the power of non-verbal communication, expressing that initially she was scared when she studied the first 15 minutes of the script and found that it was just her speaking! However, she realised you can get so much from a head move or a tiny nod, and you can also control the way everything sounds when you're the only one speaking. 
Despite being confronted with quite sensitive issues, they did not fail to humour and entertain. There were many moments of laughter throughout the audience, sometimes in response to the cheeky dialogue from Rachel or the unknowing obnoxity from Jamie. Not to forget Rachel's lip-syncing performance to Runnin' by Naughty Boy, which was the perfect interjection of wittiness, even if it was a bit unexpected and random.
Everything external to the plot was kept to a minimum. The costuming consisted of ordinary, everyday clothing and no props were included apart from a couple of cans of alcohol. The set itself remained unchanged as the characters would pass in and out, all except Vin who was visibly present for the entirety of the performance. Things are constantly happening around him in this space, even when he is not an active participant. 
When it comes to selective mutism this is something the cast found more common in younger children. Earlier versions of the plot attribute the cause of this to Vin's dad, however, this was later left open-ended. Through this ambiguous ending, and in the panel discussion after the show, Parr shows awareness that the causes behind poor mental health are not always neat and that there is not necessarily one definitive reason. This ended up being a much more interesting outcome to explore. Eventually, when he seeks help, he has been taught to communicate without speaking. This ultimately demonstrates that it is not about forcing people to fit in, sometimes it is about making adjustments for those who need it.
I certainly would encourage everyone to come and watch this play whilst you still can. In a concluding remark, Ainsworth pointed out that it is much harder to get people to watch new small-scale theatre productions, especially in comparison to the staples like Wicked or Grease. However, I believe it is new plays like this that continue to offer new and insightful perspectives, showcasing the beauty of storytelling. 
Rating: 4/5
---
Enjoyed This? Read more Reviews of Highly-Rated Small-Scale Productions here!
Theatre Review: Queen of Hearts