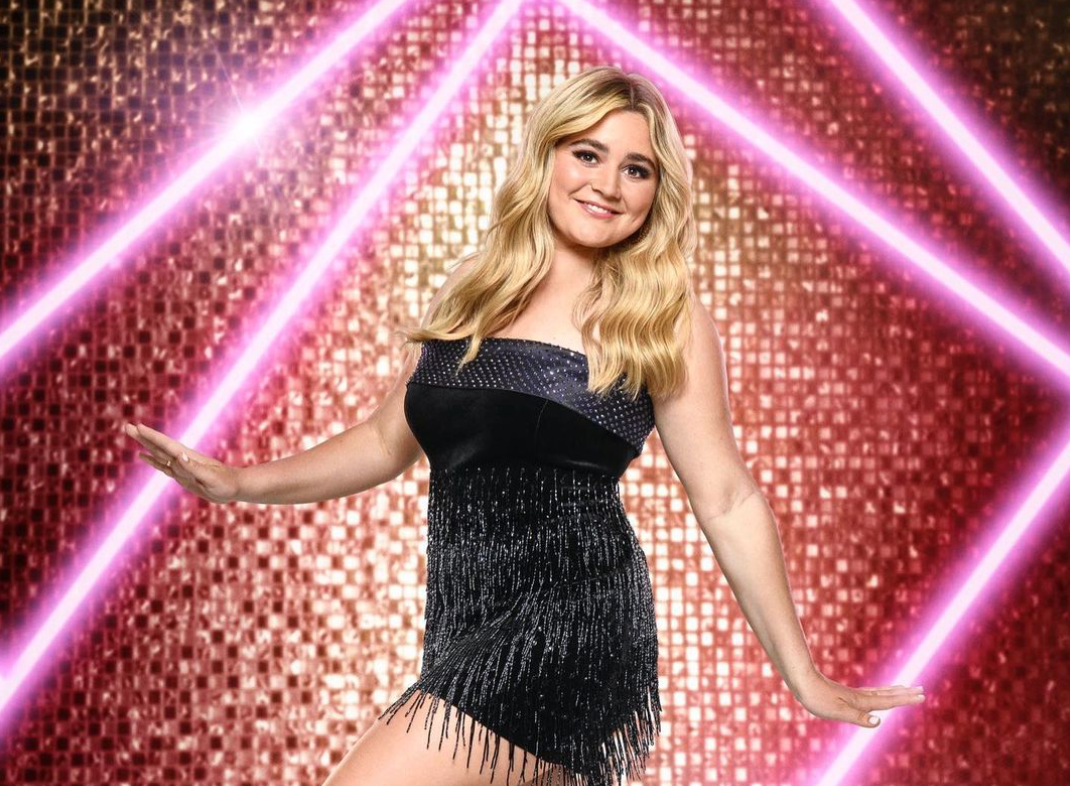 Life&Style's Deyna Grimshaw considers the recent remarks on Tilly Ramsay's body, concluding that any comment on appearance is damaging and contributes to a destructive rhetoric on weight and looks
Content Warning: discussions of body shaming and fatphobia
In November of 2020, I wrote an article on the body-shaming faced by Billie Eilish, a young woman who has grown up in the public eye, and whose body is repeatedly commented on and criticised by the media. It makes me sad, therefore, to see that nothing has changed, and I have come full circle within just 12 months to discuss the body-shaming that Matilda (Tilly) Ramsay has faced throughout her participation in Strictly Come Dancing.
Tilly Ramsay has built a name for herself in the television industry as a presenter and chef, proving herself to be a successful and confident woman despite being only 19 years old. Whilst her father being Gordon Ramsay will not have hindered her opportunities in life, she has forged a path on her own, which means that she no longer needs to be associated with her father in order to be a well-known figure. It is for this reason that she was invited onto Strictly Come Dancing this year, and paired with professional dancer Nikita Kuzmin.
Despite her impressive performance in the competition so far, Tilly's dancing has been overshadowed by a comment made by 67 year-old LBC radio host Steve Allen. Allen stated, 'She can't blimmin' well dance. I'm bored with her already. She's a chubby little thing isn't she? Have you noticed? Probably her dad's cooking, I should imagine.' Not only are Allen's comments on Ramsay's dancing offensive, but the fact that he felt entitled to comment on the body of a young woman is frankly disgusting. Not to mention the fact that he blames Gordon Ramsay's cooking, when Tilly has repeatedly proven herself an excellent chef.
Ramsay took to Instagram to express her hurt in being described in such a way, noting in her statement, 'This isn't the first and definitely won't be the last comment made about my appearance … But at the end of the day words hurt and I am only 19.' Both celebrities and the public came out immediately in support of Tilly, with Strictly professional Oti Mabuse commenting, 'some people just have no regard for others,' and The Vamps' James McVey replying 'Baffling, shocking, but sadly not surprising … it's not only deeply offensive, but worrying too.'
Dr Alex George, the government Ambassador for Mental Health, posted an email which he penned to LBC on Instagram, in which he explains the impact that comments such as these might have on both Tilly and listeners of the show, writing, 'We must not underestimate the impact such remarks can have, feeding into the perpetual cycle of weight stigma that still exists here in the UK'. Allegedly, Tilly has now been issued a private apology by Allen, but this by no means mitigates any harm which he may have caused.
I do not know how much Tilly Ramsay weighs, what clothes size she wears, or what she eats on a daily basis. That is none of my business, nor is it anybody else's, because no matter what she looks like, it is not my place to comment on it. I will say that I by no means agree with Steve Allen, and the inference that the beautiful Tilly at 19 is 'chubby' only serves to, once again, convey the unrealistic, patriarchal body standards that women are expected to live up to. I can only hope that this time next year I will not be writing yet another article on the body shaming of anybody, let alone a woman under 20. However I cannot say that I hold out much hope.
---
Read More from Life&Style:
Billie Eilish and the Battle Against Body-Shaming: Has Nothing Changed?