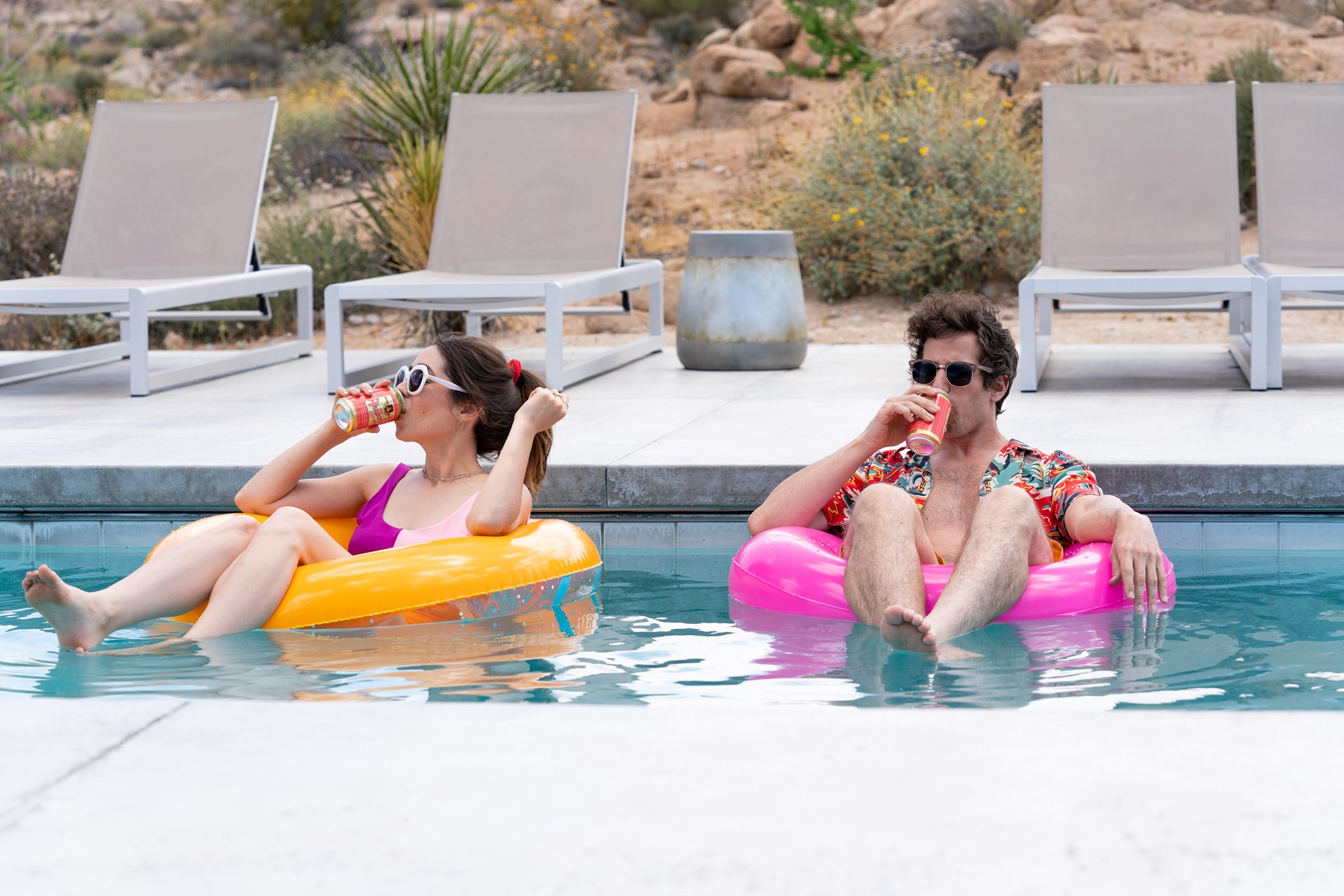 Writers from Redbrick Film come together to recommend their favourite summer films
Midsommar
After the death of her parents and sister, American PhD student Dani (Florence Pugh) travels to a remote Swedish village with her boyfriend, Christian (Jack Reynor), and his friends for a midsummer festival celebrated by a local pagan group. Dani first notices things seem off when they begin their trip by taking psychedelics, but as the festival continues things get stranger and stranger. Meanwhile, Dani and Christian's relationship strains, not helped by their chaotic surroundings. The film's climax will leave you with questions, and maybe even tell you something about yourself.
While most horror films thrive off darkness, director Ari Aster embraces the light, with only one nighttime scene; in Midsommar the horror is in what is seen, not what is unseen, which is more disturbing than any jump-scare. Though perhaps not the traditional summer flick, Midsommar's Swedish folk inspired costumes, blue skies, and abundance of flowers create the summery mood promised in the title.
Kitty Grant, Print Editor
Roman Holiday  
Roman Holiday is, for me, a quintessential summer film, and its black and white cinematography does not stop it from being drenched in heartfelt summer warmth and romance. When people think of summer films, it often brings to mind bright colours and ocean-scapes. But there is such a charm in the fleeting summer romance shared between Hepburn's Princess Anne and Peck's Joe Bradley that I really think it deserves to be included in this list.
Fleeting summer love is a trope deeply ingrained in the history of romance films, and I think that Roman Holiday does it the best. This is one of my biggest comfort films, and the wistful romance wouldn't be achieved with such a warmth if not for the spontaneity of the summer's day that Hepburn and Peck's characters spend together. Princess Anne and Joe's day in Rome is full of sightseeing and spontaneity, basking delightfully in the freedom of summer in the Italian city. With the backdrop of Rome, Audrey Hepburn enjoys gelato on the Spanish Steps and wistfully takes a trip round the city on a Vespa scooter. 
Roman Holiday is pure escapism into the streets of Rome on a summer's day. It is full of a feel-good and heart-warming romance that could only thrive in the spontaneity of this summer setting. Their time together is fleeting and brief, but even more special for that, and in the Roman sun, Princess Anne can let her hair down (or even cut it off) and take full reign over her life. Roman Holiday is heart-warming and beautiful, and it is the quintessential summer romance film. 
Sammy Andrews, Music Editor
Palm Springs 
When thinking of films that evoke a feeling of summer, Palm Springs is one of the first to come to mind. It follows Sarah (Cristin Milioti), who meets and bonds with Nyles (Andy Samberg) while attending her sister's wedding in the hot and scenic Palm Springs, California. However, after witnessing mysterious events, Sarah wakes up to find herself living out the events of the previous day again, and again, and again, with only Nyles going through the same experience. What follows is a series of humorous, poignant, and at some points utterly bizarre events as Nyles shows Sarah the freedoms of the timeloop, while also testing the limits of it as Sarah searches for a way out. Throw in the growing relationship and chemistry between our two protagonists, and murder attempts from the disgruntled Roy (J.K Simmons) at regular intervals, and you've got a recipe for a very entertaining but heart-warming film.
Now, the pedants reading this who have seen Palm Springs will protest that it is set in November, however the warm Californian climate, and the freedom and lack of responsibilities seen within the film capture the very essence of summer – enough that I believe it deserves a place in this list. The film is packed full of picturesque shots of the local scenery, and characters relaxing in swimming pools, basking in the clear sunny skies – scenes which only transport you to those warm holidays we all associate with summer. Ignoring its date of setting, Palm Springs is the perfect film to provide light entertainment and put you in the summer mood!
Emily Wallace, Film Editor
Moonrise Kingdom
Rose-tinted, stormy summer days infused with a dreamlike quality. Two children run away to fend for themselves on a remote New England island, armed with a portable record player and a pair of binoculars. Set in the summer of 1965, Moonrise Kingdom is full of youthful nostalgia: everything from the scout camp run by a local maths teacher, to the feeling of adventure gained by trekking out into the wilderness. Wes Anderson is known for the ethereal, slightly surreal aesthetic of his films; pair this with the story of boy scout Sam (Jared Gilman) and Suzy (Kara Hayward), and in my opinion, you have the perfect summer film. 
Moonrise Kingdom is magical, painting an authentic picture of the adventures of two outcast runaways. Despite being set in the United States, the extreme rainy and stormy weather is very reminiscent of a British summer holiday. The sepia-toned colour palette gives the whole film the feel of a memory. On top of this, Alexandre Desplat's original score perfectly evokes the whimsical nature of Sam and Suzy's adventure to build their Moonrise Kingdom. Featuring Anderson's usual suspects (Bill Murray, Tilda Swinton, Jason Schwartzman) and his iconic visual style, Moonrise Kingdom is an essential summer watch for anyone wanting a joyful and eccentric story. Moonrise Kingdom conveys the nostalgia of summers gone by, when a small patch of nature could feel like a whole kingdom. The perfect balance of wholesome and quirky, Moonrise Kingdom an essential summer watch.
Samantha Hicks, Film Editor
A Room with a View 
Whilst most of us will sadly not be able to frolic amidst the meadows of Florence this summer, we can live vicariously and enviously through Lucy Honeychurch (Helena Bonham Carter) in her blissful Florentine adventures in A Room with a View. Lucy does not face obstacles such as quarantines, amber lists, and PCR tests during her travels, but she battles something far more restricting: Edwardian society.  
Merchant and Ivory's 1985 A Room with a View captures the depth and honesty of E.M.  Forster's 1908 novel brilliantly. Lucy is a young English girl 'transfigured by Italy' during a visit to Florence with her emotionally repressed Aunt, Charlotte Bartlett (Maggie Smith). To the disbelief of her Aunt (and herself), Lucy finds herself falling in love with George Emerson (Julian Sands), a boy wholly unconventional for the time period because, shock horror, he actually expresses his emotions. 
A film filled with petticoats, Puccini, and the cobbles of the piazza signoria, this is escapism at its finest. Nevertheless, the film does not prioritise 'style over substance': its careful pacing, flowing dialogue, and stunning performances (apart from Julian Sands, perhaps, who definitely has style but not substance) render it one of the most entertaining novel-to-film adaptations to date. 
Molly Schoenfeld, Deputy Editor
---
Want more recommendations from the writers here at Redbrick Film? Have a look at these articles: 
Redbrick Recommends: Films to Stream 
Redbrick Picks: Bad Animal Movies
Redbrick Film's Halloween Spooktacular 2020