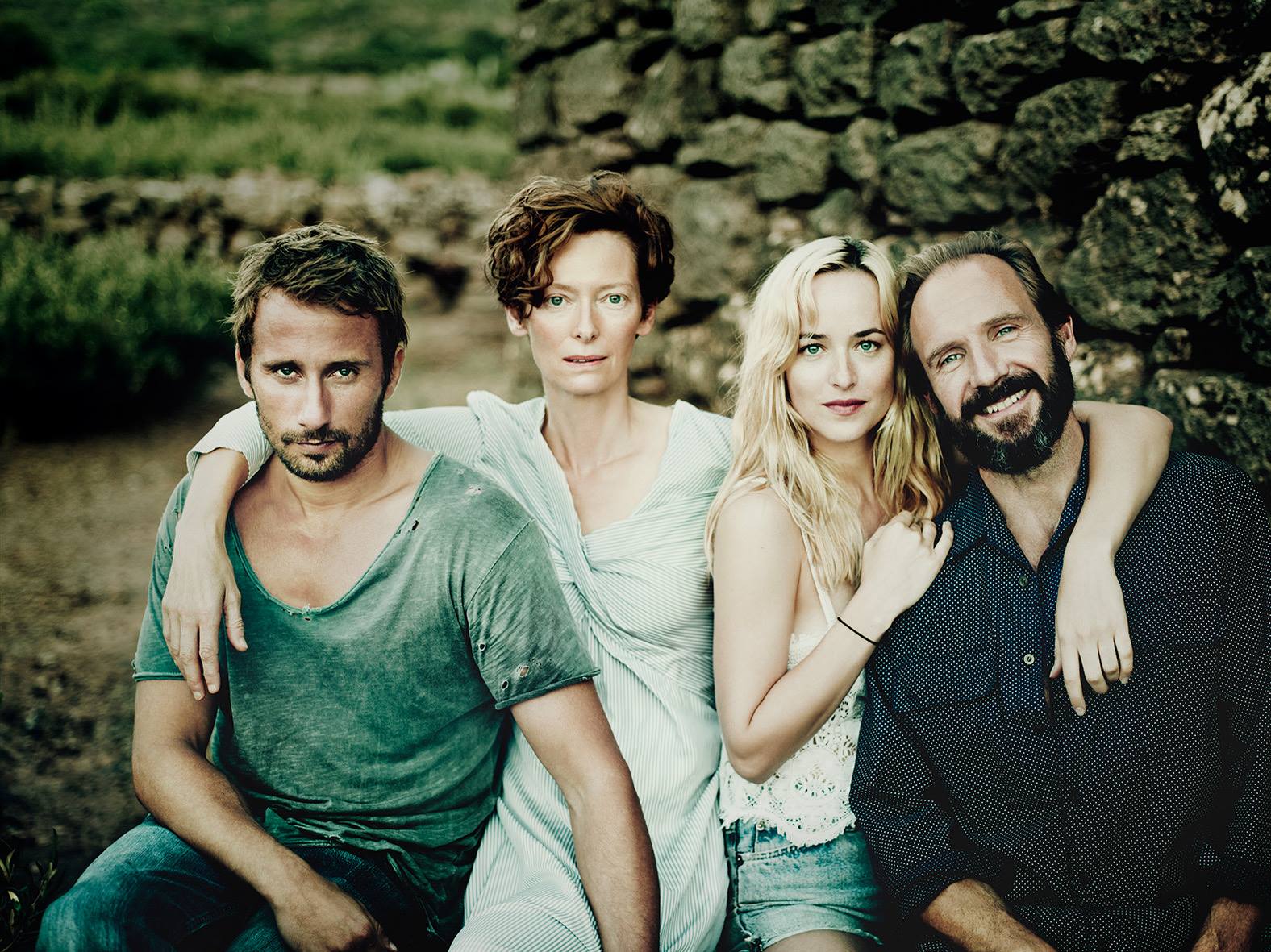 Snakes, foxes, De Niro, oh my! The Editors of Redbrick Film take you through their latest recommendations to tide you over until the cinema reopens
We're not sure about you, but here at Redbrick Film, we're pretty tired of the global pandemic and its surrounding catastrophe. It turns out living in a disaster isn't as fun as watching one. Yet through it all, we've still found the wonderful world of movies to be a perfect doorway to escapism. With the cinema lights still switched off, we'd like to share with you our latest picks that have brought us some small comfort. So grab your popcorn and let the editors of Redbrick Film take you through venomous snakes, wily foxes, and Ralph Fiennes' pelvic swings.
Sam Denyer: Snakes on A Plane
Snakes on a Plane shouldn't be as distressing as it is. Its reputation precedes it, mostly thanks to Samuel L. Jackson's famously exasperated outburst which comes towards the film's end. He's had it with those snakes and, chances are, you will have too by the time the film reaches its end.
We settled in to watch it one Sunday night thinking it would be some good, schlocky fun. You can imagine our horror, then, when one of the snakes sunk its fangs into someone's eyeballs and another danced up a woman's dress while she was sleeping. Predictably nerve-wracking levels of chaos ensue as the film has great fun flinging its characters in different kinds of horrifying scenarios.
Jackson and co-star Julianna Margulies are suitably competent in their roles, but neither character really gets a chance to properly shine. Embracing a little more narrative wackiness would probably be enough to push Snakes on a Plane into true cult territory, but it remains a bizarrely notable piece of pop culture which is extremely easy to watch and worth viewing for that line reading alone.
Snakes on a Plane is currently streaming on Netflix.
Sam Zucca: The King of Comedy 
I think it's important to preface this by saying that The King of Comedy is one of the most uncomfortable films I've seen. And it achieves this effect not by being long, slow, gruesome or bloody, but through more subtle techniques. It's nowhere near as bloody as Scorsese's gangster flicks, yet there's something about his character portrait of the obsessive Rupert Pupkin that makes my skin crawl, in some ways more so than Taxi Driver's Travis Bickle. Robert DeNiro gives one of his best performances here, depicting Pupkin's delusions and boundary-crossings with a queasy smile.
The King of Comedy was a commercial flop back in 1982, however its image of parasocial relationships and the uncomfortable sense of entitlement some fans have over celebrities has only been compounded in the decades following its release. It's also a fantastically shot and edited film, with the opening title sequence overlaid on a freeze-frame of Sandra Bernhard's outstretched palms on a window-screen, reaching out desperately for a taste of fame. Jerry Lewis co-stars as a slightly altered version of himself, Jerry Langford, and he acts as a perfect foil to DeNiro's Pupkin, with some events in the film inspired by his own experiences.
The King of Comedy is currently streaming on Amazon Prime and MUBI.
Jade Matlock: Fantastic Mr Fox
Look, it's a rough world we live in. Times are tough, and any shred of joy is one to be clung to tightly. An homage of Ocean's 11 shot entirely with stop motion puppetry of woodland animals as they attempt to dismantle an entire capitalist powerhouse is as good to me as just about anything I could have dreamed of. Fantastic Mr Fox possesses wit in spades, captivating its audience from start to finish.
There is so much to admire in this film. Visually, it stuns, with a vibrantly warm colour palette that makes it almost impossible to look away from and perfectly encapsulates the spirit of Roald Dahl's novel. Its voice acting cast is nothing to turn your nose up at either, with Hollywood juggernauts George Clooney, Meryl Streep, Bill Murray and Willem Dafoe contributing to the wonderful world of man versus nature. For a film about the bond between animals and their environment, Fantastic Mr Fox is arguably one of the most human films Wes Anderson has created. His combined writing force with Noah Baumbach creates an environment so organic and oddly comforting that it remains perfect for some good, old fashioned escapism.
Fantastic Mr Fox is currently streaming on Amazon Prime.
Rhys Lloyd-Jones: A Bigger Splash
Since watching A Bigger Splash, I've been wondering what the maximum velocity of a pelvic swing is. In horizontally directed muscle power exercises, the capacity to generate a large amount of force is at its peak during its maximum acceleration. Ralph Fiennes finds his maximum acceleration during the Rolling Stones song, 'Emotional Rescue.' His pelvic and limb centred dance moves whirl and twist like a rapidly deflating balloon. His manic, crazed dancing shakes and thrusts its way to a dazzling crescendo, as he boogies his way to one of the best performances in cinema, full stop.
A Bigger Splash, directed by Luca Guadagnino (who later went on to direct Call Me By Your Name), is a tale of love, lust and volatile vanity, which follows the ageing rock star Marianne (played brilliantly by Tilda Swinton) and her boyfriend Paul (Matthias Schoenaerts) whose tranquil life in the Italian countryside is decimated by the arrival of the hedonistic music producer, and her ex-lover, Harry Hawkes (Fiennes). Hawkes brings his embittered daughter Penelope, played by Ralph Fiennes and Dakota Johnson respectively. The melting pot of conceit and exuberance that Hawkes brings results in a blitzing clash of ego and sanity.
Guadagnino is a fantastically visual director, and the rest of the cast are on top form, yet Fiennes steals the show with an unbelievably repulsive performance which manages to be as electrifying as it is disgusting. It is an absolute powerhouse display of acting that should firmly sit atop all best performance lists.  A Bigger Splash is a funny, gripping and beautiful film that is propelled into brilliance by Fiennes' sleazy dancing and eccentric acting.
A Bigger Splash is currently streaming on Amazon Prime.
---
Looking for the next film to watch? Check out the latest reviews from Redbrick Film:
Director Rundown: George Miller