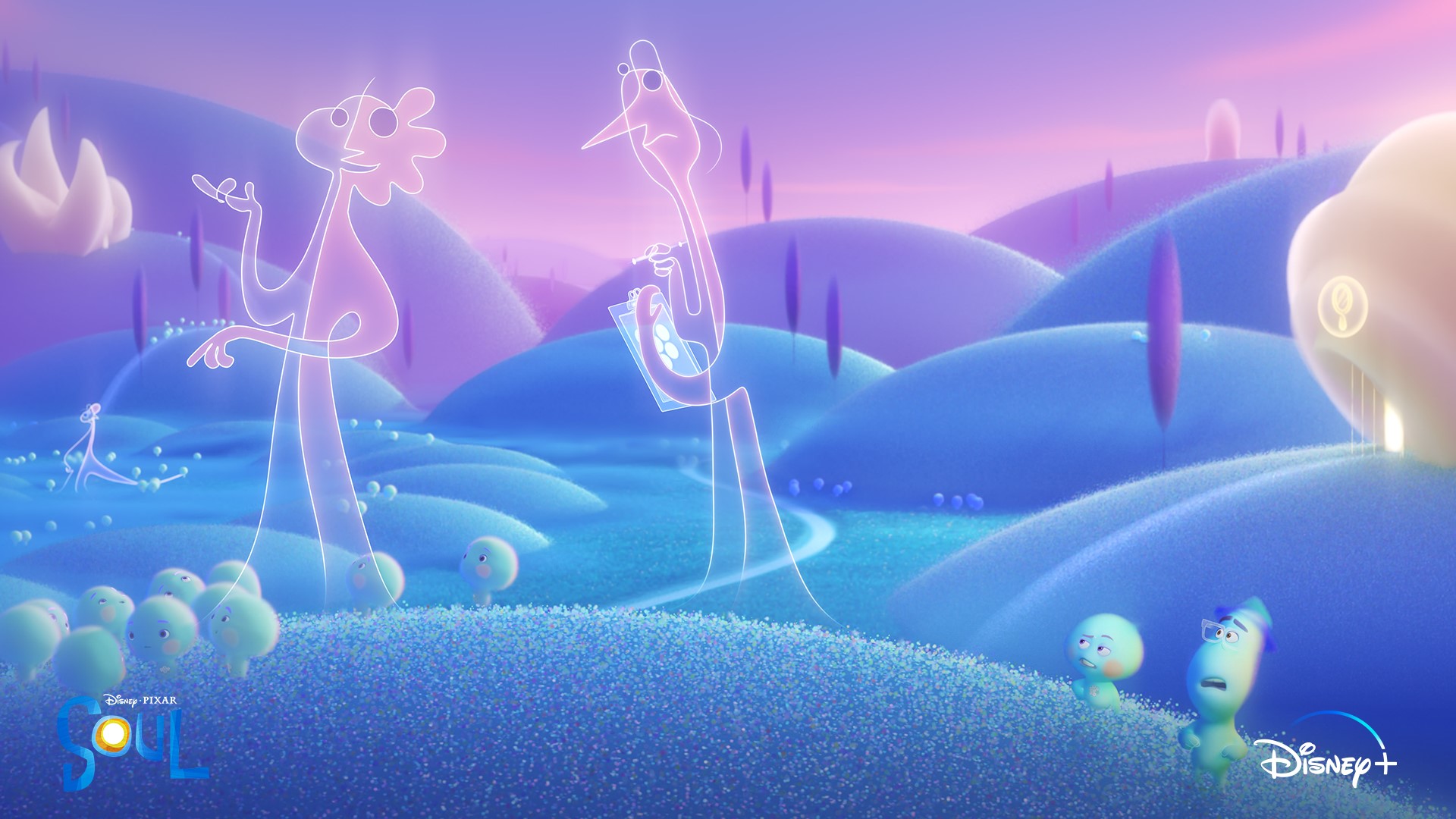 Whilst 2020 may not be the year of the Cinema, it has still had its moments in the sun. Some of the Writers and Editors of Redbrick Film take a look back at the best films of 2020
Whilst 2020 will certainly not be missed, films have still found ways to delighted and surprise us. Despite the closure of Cinemas across the world, we've still been treated to some wonderful pieces of filmmaking. From the powerful to the offbeat, here is Redbrick Film's top films of 2020.
Sam Denyer – Lovers Rock
Small Axe is director Steve McQueen's answer to demands for depictions of Black lives and experiences beyond historical trauma. Lovers Rock is the anthology series' crowning achievement. The second of five films, Lovers Rock lasts little more than an hour but has a greater sense of time, place and rhythm than most films twice its length. The film follows two potential lovers (Amarah-Jae St. Aubyn and Michael Ward) navigating a house party in 1980s West London while hinting at the broader social context which informs their lives. Racial and sexual violence linger ominously in the background, never far even on the most blissful nights, but are clearly not McQueen's priority here.
For most of its running time, Lovers Rock is distilled joy, the house party acting as a microcosm for London's West Indian community and its vibrant culture. The film takes its name from a genre of reggae music noted for its romantic content and McQueen is up to the task of fitting this mood, his camera winding its way through twitching hands, swaying hips and walls stained with the condensation of dozens of dancers. The euphoria climaxes with an acapella rendition of Janet Kay's Silly Games, where McQueen literally grinds his film to a halt to allow his audience to bathe in the joy of this collective experience. The specificity of its setting, characters and music make it seem like a window into a different age, but these moments of bliss are recognisable to us beyond Lovers Rock's very particular context. McQueen's ability to work his story around these rhythms and bring authenticity to now-distant experiences helps to sear Lovers Rock into your memory long after it's over, just like the kind of special night he's depicting in the first place. 
Rhys Lloyd-Jones- The Lighthouse 
Hauntingly funny and hilariously bleak, The Lighthouse is an icy, morose tale of loneliness and isolation. However, the phrase 'Marmite' comes to mind. I took a group of friends to see The Lighthouse, and when the lights came up, their expressions were a mix of fear and disgust. That night, one of them woke up in fear and sweat, as he thought he heard the piercing foghorn of the Lighthouse in his sleep. The film is murky swirl of acrid humour and gut-wrenching horror, masterfully visualised by Robert Eggers, in his sophomore directorial attempt.
It follows Thomas Howard (Robert Pattinson) and Thomas Wake (Willem Dafoe) as two barbed men who find themselves stranded with each other somewhere off the coast of New England. Trapped on the jagged, desolate island, the two find themselves stuck between insanity and serenity, as they swing between manic laughter, violent outbursts and macabre hallucinations. Considering the black and white aesthetic, The Lighthouse boasts colourful performances from its two leads. Dafoe and Pattinson, under thick, harsh accents, drip venom and loathing with every breath. It is an intoxicating double act, watching them leap from flirtatious affinity to open contempt. As the two men begin to fracture inside and out, they descend into mythologised madness and vengeful wrath, which is, honestly, a delight to behold.
Annabel Smith – Birds of Prey (And the Fantabulous Emancipation of One Harley Quinn) 
Flashy costumes, conversational voiceover, slow-motion action sequences, and overdramatic Kill Bill-esque introductions combine to create a fun action adventure following Harley Quinn with four new additions in Birds of Prey. Margot Robbie reclaims Quinn's morally corrupt nature, with the added freshness three other female heroes and a young pickpocket. Emancipation emerges as a central theme, not just for Harley from the Joker, but from the male power structures that constrain all the women – whether it be the villain Black Mask or the police force. 
Ewan McGregor also stars as Black Mask, a villain to contrast the more likeable anti-hero Harley Quinn. Curating a character with humour and ruthlessness, coupled with the convincing Victor Zsasz (played by Chris Messina), produces a threatening undercurrent that fuels the ensuing adventure.  A hallucinogenic musical number to Diamonds Are A Girl's Best Friend reminds you exactly why you chose the movie in the first place – a great reflection of its extravagance, villainous perspective and female-centric qualities.  
I laughed, downloaded the soundtrack and watched it again – exactly what you can hope from a crime-fuelled adventure film. The film stands out for portraying distinctly different female characters, using stereotypes for laughs, and subverting them in true Harley Quinn fashion. Although, it seems like Quinn is trying to escape her relationship with the Joker, what she truly does is secure herself as a villain in her own right; a bird of prey I would love to see in a sequel.

Emily Wallace – Emma.
Emma, the 1816 novel by Jane Austen, has been adapted many times before – just think of the 1995 adaptation starring Gwyneth Paltrow, or 1996's Clueless which modernised the story – but there is a certain charm in Autumn de Wilde's 2020 version that made it my film of the year. Anya Taylor-Joy is brilliant as the eponymous Emma, a 'handsome, clever, and rich' heiress who spends her days avoiding life's troubles and attempting to make suitable matches for her friends.
Autumn de Wilde's background in photography is evident in the pastel colour palette which makes Emma. visually beautiful, enhanced by a folk-inspired soundtrack reminiscent of the film's Regency setting. It also leans heavily into the satirical elements of its source material, with actors such as Bill Nighy, Miranda Hart, and Josh O'Connor shining in comedic roles and making humour one of the highlights of the film. The chemistry between Emma and Mr Knightley (Johnny Flynn) is also strong, and they give brilliant performances worthy of one of Austen's most famous romances. Emma. provides two hours of joy in a year that really needed it and showcases the timelessness of Austen's stories.
Samantha Hicks – Portrait of a Lady on Fire
With time turning upside-down during 2020, it is almost hard to believe that Portrait of a Lady on Fire was only released in February in the UK. Being a fan of director Céline Sciamma's previous films (Tomboy, Girlhood), Portrait of a Lady on Fire was already one of my most anticipated releases of the year. To say it exceeded expectations would be an understatement. 
One of the great strengths of Portrait of a Lady on Fire is that it is not your usual romance film, and continually challenges the viewers' assumptions about what makes the genre. It subverts the typical tropes and narratives found in romantic period pieces, focussing on what isn't said; the subtle, fleeting moments that build a romance. Aside from the breathtaking performances from Adèle Haenel (Héloïse) and Noémie Merlant (Marianne), Portrait of a Lady on Fire has mesmerising cinematography: each shot seeming measured, calculated, and precise – vital for a film where what is seen is just as important as what is said.
Portrait of a Lady on Fire was undoubtedly my favourite film of 2020. It is clear that in years to come Sciamma's masterpiece will be considered a classic. 
Bethany Sherrott – Tenet
It might not have been perfect, but Christopher Nolan's Tenet is still my film of the year. It was one of the few movies I got to see on a cinema screen this year, so I truly felt the magnitude and scale that the movie was attempting to pull off. For me, it achieved this aim. It is no surprise that Nolan knows how to direct big-budget action set pieces and Tenet offers up brilliant spectacle. 
I will admit, there were times when my brain was spinning as I tried to figure out what on earth was going on. But in the end I just told myself to sit back, relax, and enjoy the ride. And enjoy it I did.
John David Washington played an amazing Bond—I mean, Protagonist. His partnership with Robert Pattinson's Neil was perfect, their quippy dialogue scenes being some of the best in the movie. I did laugh out loud when Kenneth Branagh was revealed as the villain, and whilst that might have not been the reaction Nolan was hoping for, he still made for a riveting antagonist. Plus, I loved the surprise appearances from Himesh Patel, Aaron Taylor-Johnson and, of course, Sir Michael Caine.
Jemma Cuthbert – Enola Holmes
Much anticipated throughout 2020, Enola Holmes sees Millie Bobby Brown star as the intelligent, witty and charming heroine, Enola. In this combined mystery, adventure, and romance film, we see Enola – the famous Sherlock Holmes' younger sister – embark on an adventure to London in search of her missing mother.
Despite being a mystery, the film's many comedic moments make it incredibly light-hearted and joyful to watch, mostly thanks to the witty and funny remarks of Enola. Frequent fourth wall breaks are also used throughout this film to share her thought processes as she solves the mystery. This technique is highly effective as it makes us feel as though we are actually involved in solving the mystery with her.
It is obvious that casting Millie Bobby Brown as Enola Holmes was a perfect decision on behalf of the production team, as she really encapsulates Enola's personality and makes her a likeable protagonist. Furthermore, seeing such a strong female lead portray an intelligent woman defying the social norms of the era is inspiring.
Whether you usually like mystery films or not, I think the comedy, charming heroine, and inspiring message incorporated into this clever mystery truly make Enola Holmes a film for everyone.
Samantha Andrews – Soul
My favourite film of 2020 came right at the end of the year, but that just proves how special Soul was. While watching Soul on Boxing Day I found myself being impacted way more than I could have anticipated. Pixar returned to form with this story of a struggling musician finding his purpose. This entire film is so beautiful, it made me smile, it made me laugh and it even made me cry, but most importantly, I still think about it regularly. 
It is undeniable that Soul has all of the key components to a good Pixar film: the comedy lands brilliantly, the animation is stunning, and the soundtrack is beautiful. But what made Soul so special for me was that it was so nuanced in its approach to the idea of life, death and passions. The entire film was so imaginative but rooted itself in the idea of every-day life and every-day purpose being grounded in the things people love however big or small they may be. After the year we all had in 2020, this was such a perfect idea for Pixar to present in Soul and one that will stick with me.
---
Looking to scratch that film itch? Check out the latest reviews and features from Redbrick Film:
Wonder Woman and the Fight for Cinemas