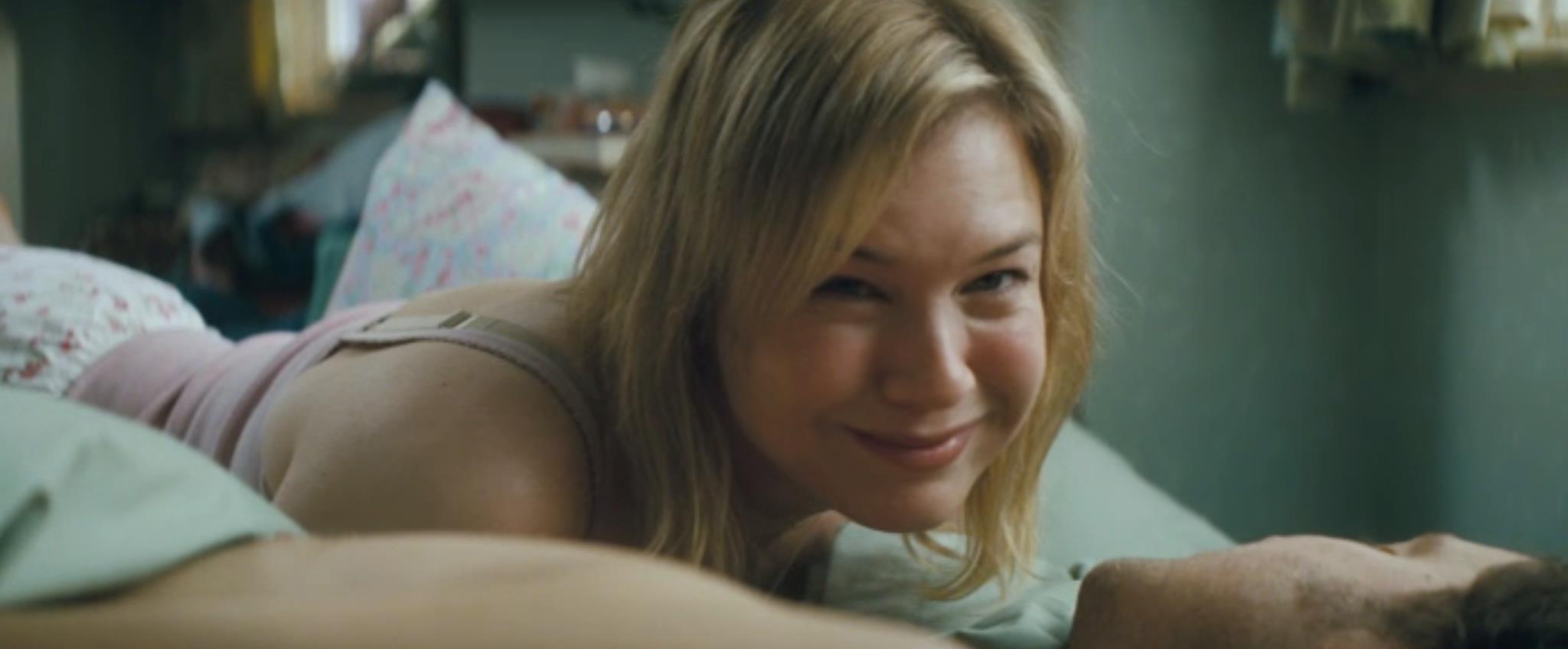 Redbrick writers collate some of their favourite romance movies to warm your heart during lockdown
Amy Lakin, Film Critic – Bridget Jones: Edge of Reason
The Bridget Jones series, despite first appearing on our screens 19 years ago, undeniably still remains a classic. The film trilogy is based on the 1996 novel by Helen Fielding, which tells the hilarious story of Bridget Jones, a 32-year-old Londoner and journalist who, when attempting to navigate the complex world of romance and dating, finds herself caught in a love triangle between two competing suitors, Mark Darcy and Daniel Cleaver. My firm favourite of the three has to be Edge of Reason.
As well as boasting an incredible cast of Renee Zellweger, Colin Firth and Hugh Grant, the series conveys a realistic depiction of contemporary womanhood. Jones's character is down to earth and light-hearted, and she is certainly not held back by how others perceive her. She leads an eccentric career as a journalist at a publishing house, Pemberley Press, where no day in the job is the same for her. Her jovial and spirited nature frequently collides when Jones moves into Darcy's somewhat more serious social circles. Notably, when at Darcy's company law ball, Jones feels bewildered for the majority of the quiz until the music round. Edge of Reason is relatable and life-affirming.
Danielle Murinas, Film Critic – The Princess Bride
The Princess Bride is a wonderful fairy tale packed with action, romance and revenge, making it the perfect film for quarantine. The story is framed as an enactment of the book read by a grandfather to his sick grandson in Chicago. It starts with Wesley leaving Buttercup to find his fortune so they can marry, but after five years, in which  he is presumed dead, Buttercup is forced to marry the evil Prince Humperdinck. Along with two unlikely allies, Fezzik and Inigo Montoya, we see his fight for true love against evil. Audiences can laugh at the poor special effects in the Fire Swamp as we encounter the Rodents of Unusual Size and in the torture chamber, the Pit of Despair. Despite this, we feel a sense of love when Wesley replies 'As you wish' to Buttercup's request. As well as this, we will unforgettably feel a sense of justice every time the lines 'Hello, my name is Inigo Montoya. You killed my father. Prepare to die' are uttered. Watching this film, people can submerge themselves into a fictional land and find the adventure that we are unable to find now. Full of heartwarming friendships and thoroughly evil characters, it is the perfect film to get lost in during lockdown.
Matt Taylor, Film Critic – La La Land

Damien Chazelle's achingly romantic musical is one of my favourite movies of the past few years, and it never fails to comfort me when I'm down. Set in the modern day but with a tangible fondness for the Hollywood of old, it tells of the whirlwind love story of two people both trying to make something of themselves while struggling to hold onto each other, and the conflicts and compromises that arise from this.
It has everything you could want from a romantic musical; toe-tapping songs, a beautiful score from Justin Hurwitz, a lively script, drop-dead gorgeous dance choreography and wonderful cinematography. The film delivers a handful of moments of poetic, transcendental cinema, perfect performances from Emma Stone and Ryan Gosling at the helm, and, most importantly of all, a believable romance at its centre. La La Land is a movie that holds a special place in my heart because of how much it resonates with me on a personal level: removing the LA setting and the musical numbers, it is one of the most relatable movies I've ever seen. For all its flights of fancy, it ultimately teaches us that we may not be able to spend our lives with the person we love the most – but that is okay. It's a devastating truth that makes for a heartbreaker of an ending, but it reassures us that, after everything we've been through, we will all be okay – and that's exactly the message we need right now.
Lauren Novelli, Film Critic – Mamma Mia!
Mamma Mia! aka the most epic feel-good movie of all time. This fun, hysterical and beautifully-shot film is the perfect option for a quarantine film night in, which will leave you humming the tunes for weeks on end. This legendary film provides the ultimate release with the all singing, all dancing, star-studded cast, such as the famous Donna (Meryl Streep) and her dynamos (Julie Walters and Christine Baranski). You'll laugh, you'll cry, but more importantly, you'll have a fantastic hour and a half and forget about your worries. Mamma Mia! tells the story of Sophie (Amanda Seyfried) who longs to meet her father. But who is he? She secretly invites her three possible dads (Pierce Brosnan, Colin Firth and Stellan Skarsgård) to her wedding, unbeknownst to her hard-working mum, Donna.
The story follows Sophie, her mum and her potential dads, in an adventure on the Greek island of Kalokairi. If lockdown has got you feeling a little bit blue, this film is the perfect antidote. Even better, why not have a 'Mamma Mia Marathon' as the highly anticipated sequel Mamma Mia!: Here We Go Again was released in 2018. So whip out your dungarees, microphones and dancing shoes and head over to Kalokairi for a sing-a-long spectacular to your favourite Abba tunes including 'Dancing Queen', 'Chiquitita', 'I Have a Dream' and, of course, 'Mamma Mia'.
Catrin Osborne, Deputy Editor – Stardust
If you want to escape lockdown altogether, Stardust is the perfect film for you. Jump across the wall with protagonist Tristan (Charlie Cox) and enter into Stormhold: a world brimming with teleporting candles, protective unicorns, and pirates who roam the skies in search of lightning. Aiming to impress a girl from his English village by retrieving a star, Tristan ends up finding so much more as the celestial object takes the form of a human being named Yvaine (Claire Danes). The pair attempt to return home whilst overcoming the witch (Michelle Pfeiffer) who desires Yvaine's heart and the multitude of princes aiming to gain succession to the throne.
The film was adapted from Neil Gaiman's novel. However, unlike other fantasy adaptations, Stardust does not spend its running time on establishing complicated lore in hopes for a franchise, but instead takes you on a thoroughly enjoyable journey. Another reason why Stardust shines is because it never takes itself too seriously. The film is jam-packed with camp humour to take the edge off, such as Robert De Niro's flamboyant Captain Shakespeare. So, if you want to escape to an awe-inspiring realm without the stress of other fantasy franchises, search no further than Stardust.
Caitlin Buckingham, Film Critic – Lost in Translation
If you're feeling lonely during lockdown, Lost In Translation will probably make you feel worse… but it's worth it. Set over a week in Japan, Bob (Bill Murray) is a middle-aged American actor relying on his fame to make some quick money filming a whisky advert in Tokyo. Charlotte (Scarlett Johansson) is a young, newly married philosophy graduate, who is constantly abandoned by her photographer husband (Giovanni Ribisi), whom she has accompanied on a business trip. Stuck in the same hotel, Bob and Charlotte both experience overwhelming solitude, reflected in their insomnia, as strangers in an unknown land. Despite the generational gap, the unlikely pair gravitate towards each other. In a dizzyingly unfamiliar city, they experience a silent empathy and a mutual understanding, something missing in their respective lives. The film glides from comedy to melancholy, friendship to love, misunderstanding to compassion, and all the way back again. The cinematography is wonderfully slow, creating an almost uncomfortable intimacy between the protagonists, backdropped against the neon buzz of Tokyo. Lost in Translation takes a seemingly dull theme of loneliness and brings it to life – I wish lockdown isolation could be nearly as cinematic.
---
Looking for more films to keep you busy during lockdown? Try some of Redbrick Film's other picks, including two other entries in this series:
Redbrick's Picks: The Best Comedy and Family Movies for Lockdown
Redbrick's Picks: The Best Action and Drama Movies for Lockdown
Redbrick's Picks: Valentine's Movies 2020