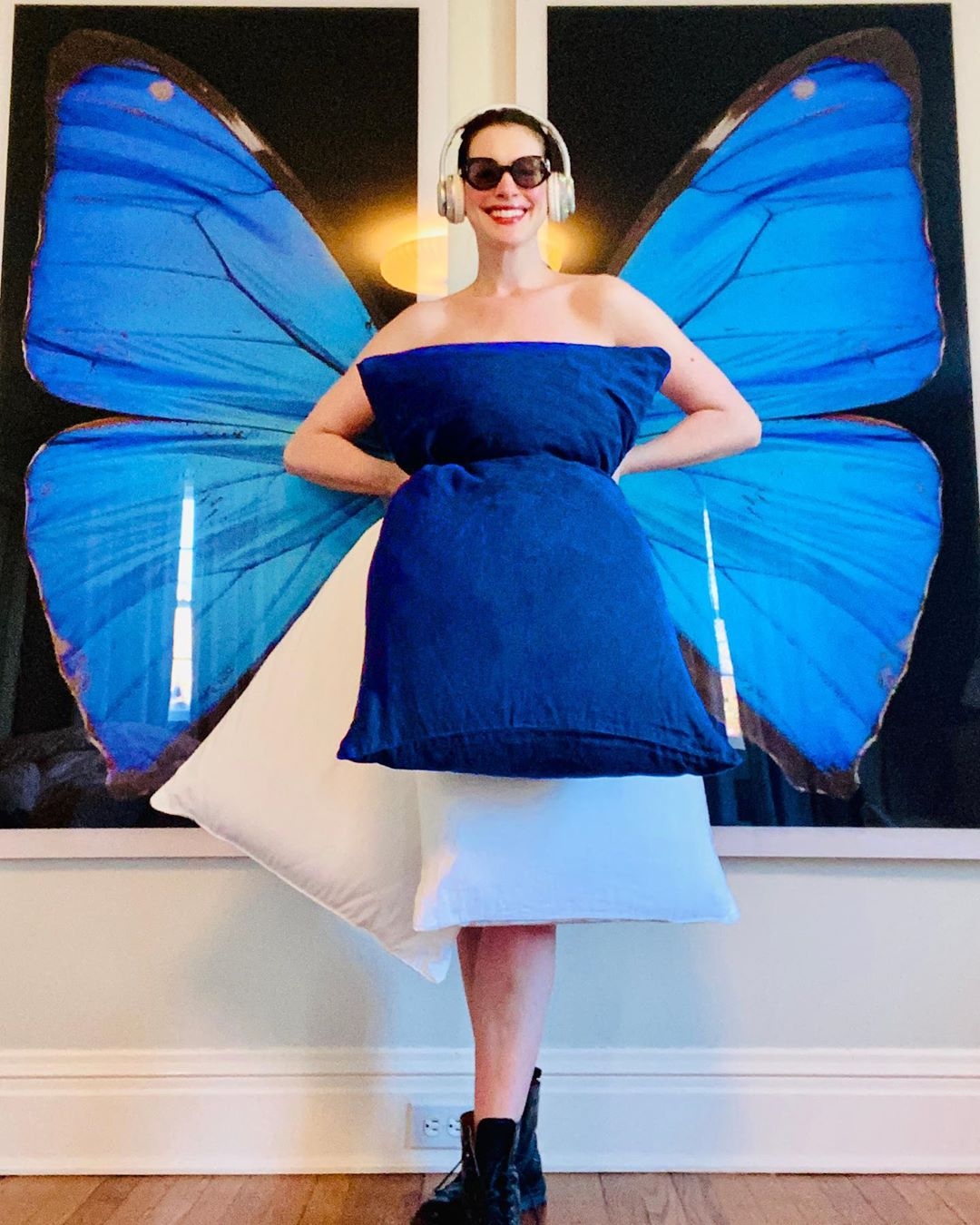 Life&Style Writer Stella Hughes outlines the #PillowChallenge, a new lockdown trend piquing the interest of celebrities and social media personalities
Bored of sweatpants? Me too. If you haven't seen this all over your Instagram feed already, meet the #PillowChallenge, the social media trend currently occupying fashionistas, celebrities, and everyone in between.
The challenge involves styling a pillow of your choice with a chunky belt to cinch in your waist, effectively creating a chic, strapless mini-dress (admittedly, only from the front!). All that's left to complete the lockdown look is to photograph it- opt for a mirror selfie or rope your family into conducting a photoshoot.
The challenge has already amassed over 260,000 posts under the hashtag on Instagram, and it looks like there's no slowing it down. It seems to have started in early April, with fashion influencer duo @styledbynelli and @myforteisfashion double posting in blue and pink pillow dresses, styling theirs with matching scrunchies, chunky trainers and stacked gold rings. They challenged their followers to recreate the look using the hashtag #quarantinepillowchallenge, and it's certainly taken off with celebrities such as Tracee Ellis Ross, Anne Hathaway and Halle Berry all participating.
It seems that it was only going to be a matter of time before the endless quarantine social media challenges made their way into fashion-Insta, with many of us using the surplus time at home to get creative and experiment with new looks. This isn't the first instance of pillow couture though, with designers such as Viktor & Rolf and Maison Margiela debuting on the runway and even making their way into memes.
Rolling out from bed never looked more stylish!