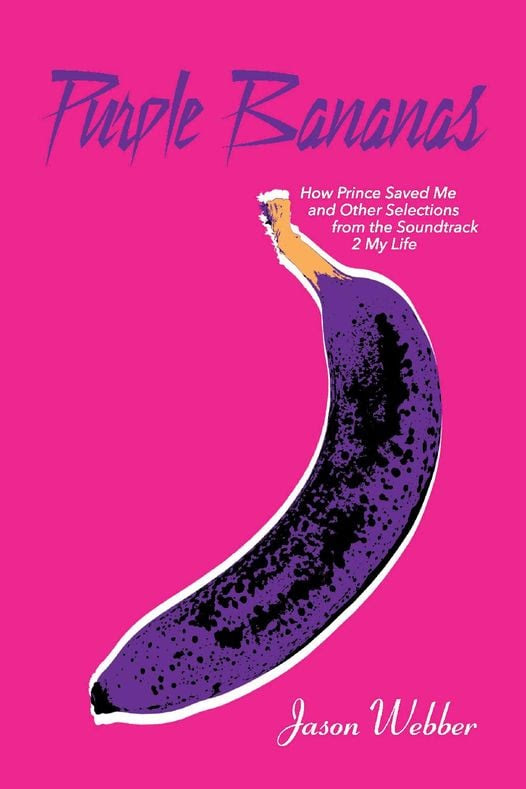 Music Editor David Evans, catches up with Jason Webber; Juggalo, Journalist and Author of the weird and wonderful Prince memoir, Purple Bananas
As an ex-political aide to a city mayor, an occasional music journalist, Juggalo and publicist at Insane Clown Posse's Psychopathic Records, Jason Webber might not sound like the archetypal author of a Prince memoire. Yet, speaking from the heart and delivering a compelling reflection on his trauma and his struggles as an outsider, Jason's book is a near-perfect tribute to the androgynous pop-star who entranced the world with their own radical life.
Purple Bananas – How Prince Saved Me and Other Selections from the Soundtrack 2 My Life was originally undertaken simply as way to process the grief Jason was experiencing during the 'worst year of his life' in the wake the formerly mentioned artists' passing in 2016. Having made an extreme bond with Prince's music from the age of 15, it had become an integral part of Jasons life ever since and an influence he details in the book.
Taking the reader through his own troubled upbringing, adopted in a dysfunctional family and tracking his forbidden love for Prince alongside his own adult life and relationships, Jason contrasts the highs and lows of his own experiences with Prince's releases and career, drawing parallels between the two.
Across his various professions, Jason's raconteur lifestyle is riddled with the bitter challenges of broken relationships, drug addiction and suicidal depression. A dark story, which on more than one occasion could have been cut short, Jason's spirit, drive and deep love of Prince pulls him through many of these personal battles in a way that, pardoning the cliche, is truly life affirming.
Purple Bananas was a rollercoaster read, like nothing I have come across before. Hilariously honest, brutally sad but utterly uplifting, Jason's position as an outsider is what gives the book real value as a weird and wonderful tribute to Prince. A testament to the deep meaning music can take hold within us and between us, I strongly recommended the book and would like to thank Jason for the copy and interview.
Talking in November, Jason and I discussed dating advice, trauma, Juggalos and writing in a memorable conversation I hope you enjoy as much as I did.
Purple Bananas – How Prince Saved Me and Other Selections from the Soundtrack 2 My Life is available here from $3.99
---
You Might Also Like:
Essential Album: Ride – Nowhere
Album Review: Megan Thee Stallion – Good News